Saving Georgetown's Valley of Eden: Part 3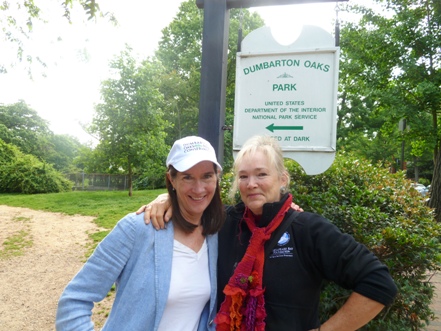 From Parts 1 & 2 you know the treasure that is Dumbarton Oaks Park, and how it's being restored by the National Park Service and Dumbarton Oaks Park Conservancy.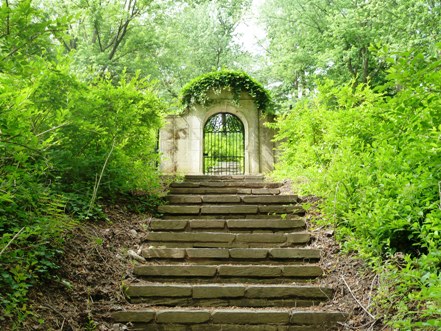 As Dumbarton Oaks Park Conservancy president, Rebecca Trafton says,
"We're starting with a Signature Project covering two acres of the park, but we're also planning ahead." What she means is that everyone should have a chance to experience Georgetown's enchanting 'Valley of Eden.'
"We must envision a restoration of the entire 27-acre park, in a way that is both environmentally sustainable and will capture the spirit of Beatrix Farrand's original design."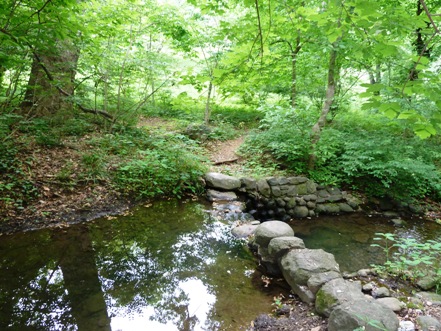 In the meantime, perhaps it's time you see for yourself how enchanting this naturalistic landscape- a magical combination of woodland, meadows, and a stream with many small waterfalls, bridges, and terraces- really is, even while beset by invasive plants and stormwater runoff.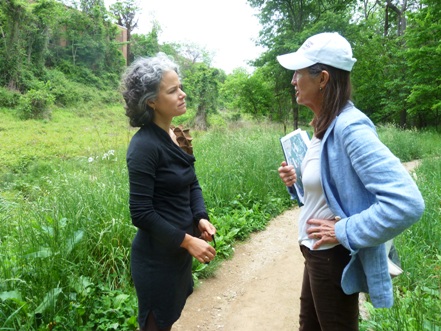 Access is from one of three spots:
1) Lovers' Lane from R Street in north Georgetown 200 feet east of R and 31st Streets. There's a green-on-white wooden plaque pointing the way to "Dumbarton Oaks Park." It descends to the Park entrance on the left at the bottom of the hill.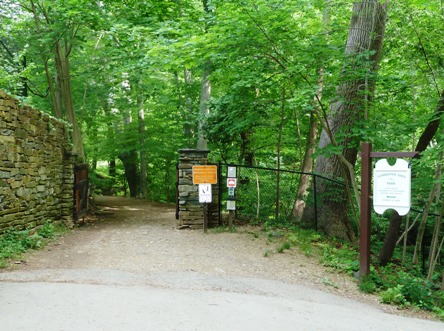 2) Off Massachusetts Avenue from Whitehaven Street near the Danish Embassy, down the dirt path.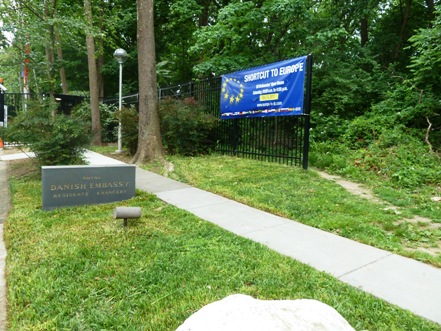 3) From Wisconsin Avenue, on Whitehaven Street past the British School and a Georgetown University building. Turn right onto a dirt path and continue down the hill until you enter the park.
Image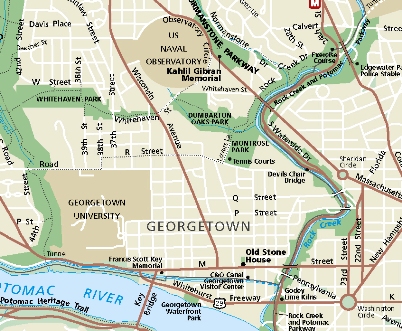 As part of the 3100-acre Rock Creek Park, Dumbarton Oaks Park is connected to trails throughout the city. But as a rare designed landscape, created as the "wild garden" component of the original 53-acre Dumbarton Oaks estate, this Park is unique. Deteriorated cultural artifacts- grottoes and a pebble path, a long stone bench overlooking the stream, an old stone pump house- tell the story of a much-loved landscape that once was. Now, once again, the Park is beginning to receive the love and attention it deserves.
With the support of the Georgetown community, this magical oasis can be saved, to reward visitors for years to come.
For more information, visit Dumbarton Oaks Park Conservancy.