Saving Georgetown's Valley of Eden: Part 1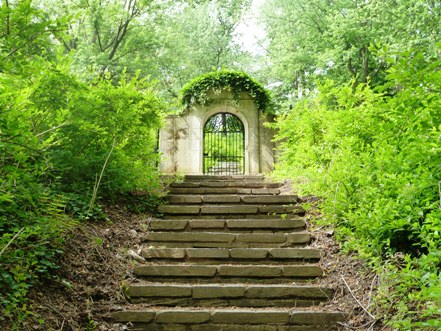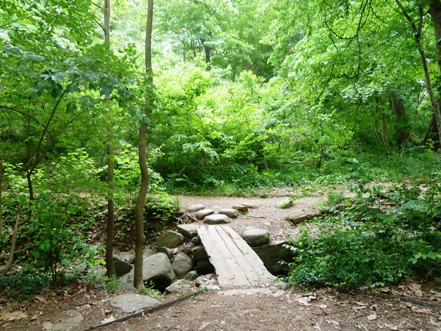 What do you think of when someone says Dumbarton Oaks Park? If you're familiar with Georgetown, you know there's a beautiful Federal-style estate up on the hill with exquisitely-designed formal gardens, and public lectures. That's Dumbarton Oaks.
If you're accustomed to walking on R Street, you know that next to Dumbarton Oaks is Montrose Park, that ever popular destination for dog walkers and joggers. Then there's Oak Hill Cemetery next to that, with its own lushly landscaped rolling hills and meandering paths down into Rock Creek Park.
But what's that about Dumbarton Oaks Park? I've lived here longer than I'm going to admit, and until last Saturday, never seen this "private valley of Eden." That's how Rebecca Trafton, president of the Dumbarton Oaks Park Conservancy, describes it. And she's right.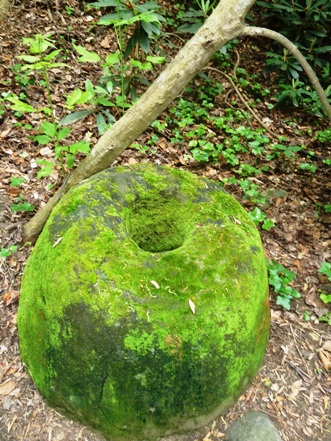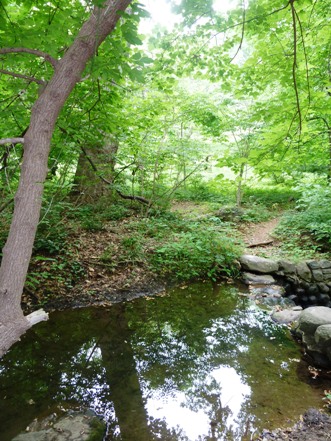 A couple of weeks ago, for the 71st anniversary celebration of the public opening of Dumbarton Oaks Park, there was a party at the Italian Embassy. I was there, met Rebecca and learned all about the current efforts to restore the park to its former glorious state. Room full of passionate advocates, wonderful cause. And still, I had not even seen it.
Last week's destination, on the long walks through the city I take with a friend, was the Flower Mart at National Cathedral. When we came to Lovers' Lane, I stopped. I now know this is one of three ways to enter the park (also there's a sign that I've seen for years and never noticed). It's a long steep paved driveway abutting the Dumbarton Oaks estate and Montrose Park. Not particularly inviting, I must say. But why not try it? I knew we could exit somewhere near upper Wisconsin Avenue.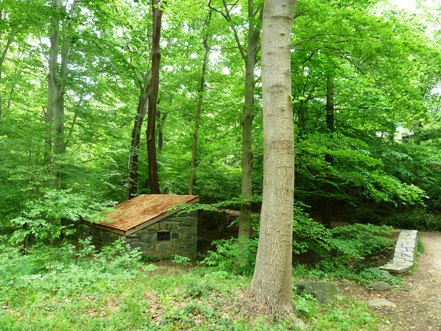 I could have started this story here describing the enchanting meadows and valleys, the bubbling creeks, fragrant bushes, tall beech trees, and mysterious stone markers etched with names and dates. But I wanted to share my experience from the beginning. Don't you remember every single detail about falling in love? How fitting that the journey of falling in love with Dumbarton Oaks Park begins at Lovers' Lane.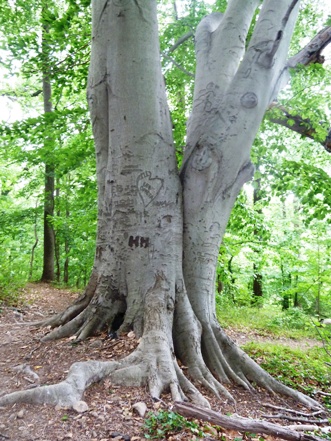 I want to do it justice. It's really three stories:
1. Mildred Barnes Bliss and Robert Woods Bliss, a most remarkable couple who bought 53 acres in 1920, described by city planner, Carl Feiss as "America's most civilized square mile."
2. The original design of the park by Mildred Bliss and landscape architect Beatrix Farrand (incidentally born to the family from which the expression "keeping up with the Joneses" originated).
3. What we can do to restore the park and make it accessible to everyone.
In Parts 2 and 3, I'll tell you about how every single detail of this naturalistic garden was designed to enhance the visitor experience. I'll tell you about plans underway with the National Park Service to restore it. But I wanted you to take a look at the place I saw for the first time before I had the expert guided tour with Rebecca.