Savannah Cupcake Owner Debuts Cookbook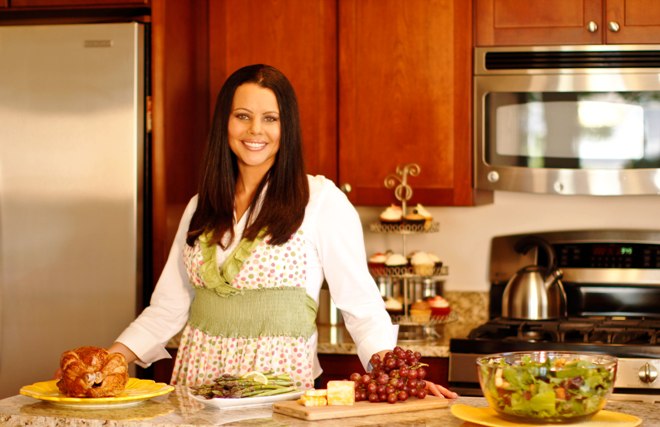 The owner of the gourmet cupcake company, Savannah Cupcake has launched her first cookbook. When Bambi Frazier, Savannah, Georgia reporter and television news anchor turned business owner and Better Bites author sat down with The Georgetown Dish, she explained why a cookbook and why now.
"The idea for the cookbook came from my husband who learned early on that I loved to bake. One evening, I decided to whip up some banana bread. Chan watched me in absolute awe and kept saying, 'You're just making it? And then he'd laugh a little. 'I can't believe you're just making it!'
"No one in his family had ever baked from scratch ... there was a lot of cooking, but not baking," she said. "My family was the opposite. We might have a simple dinner, but you better believe there was a pan of homemade something somewhere to be found. We were living in Savannah and there was so much great, rich, and delicious southern food there, inspiration was easy."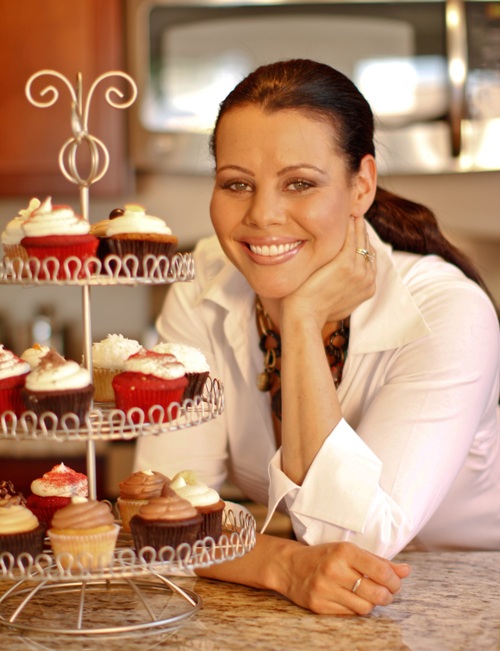 A natural passion for baking and an overwhelming response from family and friends led Frazier to create a cupcake company fondly named after her favorite city. Savannah Cupcake is now available locally exclusively at Ben's Chili Bowl and directly online.
But still no cookbook, "Then, life happened, literally. We got married, had our first child and that cookbook got shelved. Fast forward. Two more kids, a move to DC, all three children in school, and now that cookbook is done."
A testament to how much she loves to cook, Better Bites recipes are also a window into Frazier's family life. From Aunt Romaine's potato salad that includes a tip from sister-in-law Tiffany, "to grate the onions. This way, she says, you get the flavor without biting into crunchy pieces." … to how Chan captured her heart, "This man can fry a mean piece of fish." The recipe, as good the next day for breakfast "paired with some creamy grits and a dab of hot sauce …"
Ever served asparagus too tough to eat? A tip before roasting: "Simply hold a piece with each hand on either end. Bend the asparagus and when it breaks, discard the tough end and use the edible portion as a measuring stick to determine where to cut the other pieces."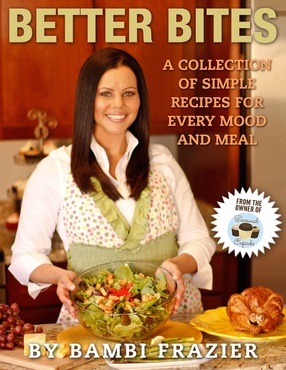 Then there's sautéed cabbage children love. "When I grew up, the only way we ever ate cabbage was from a slow cooker. I wasn't a big fan of it so I came up with my own way to make cabbage. It's fast, healthy and so good, my daughters even eat it!"
And yes, the book contains some of Frazier's signature desserts and a never-before shared cake recipe that can be turned into cupcakes!
From breakfast to dessert, Better Bites has fast, simple and delicious meals passed down from generation to generation and made with love.
Better Bites is available here.