Sauces 'n Love Arrabiata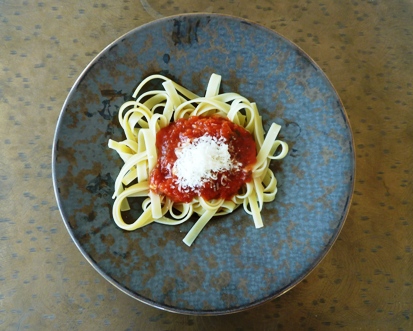 Bar none, the best pasta sauce I've ever had from a jar. And good enough to serve to guests.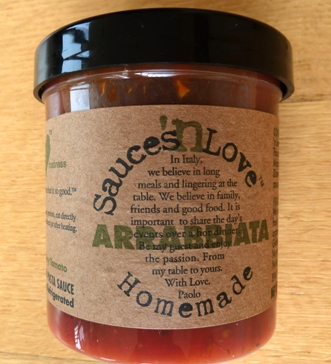 Turns out there's a whole line of Sauces 'n Love homemade sauces from different regions of Italy.
Arrabiata (spicy tomato) is the first one I've tried ... so far. As the company says, "The spicy flavor of this sauce immediately evokes madness amidst the habanero pepper and parsley juxtapositions on the palate." I especially love it over mushroom ravioli.
They never add sugar or preservatives and the products are packaged in convenient re-useable heat & serve BPA-free eco friendly polypropylene plastic containers that are microwaveable, freezable, dishwasher safe.
Sauces n'Love has won numerous National Association of the Specialty Food Trade (NASFT) Sofi Awards since 2003. Funny, I was just there, but with 3,000 businesses represented, missed 'em.
I discovered this truly great line, around $7 a jar, at Whole Foods Georgetown at 2323 Wisconsion Avenue.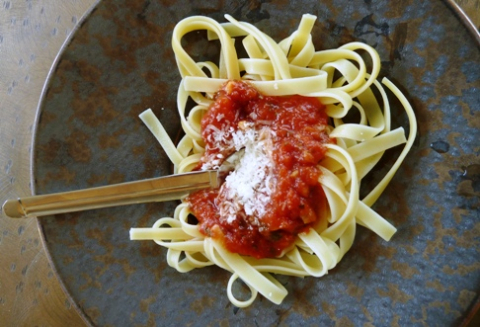 Try one and let me know what you think.