Santé to The Sovereign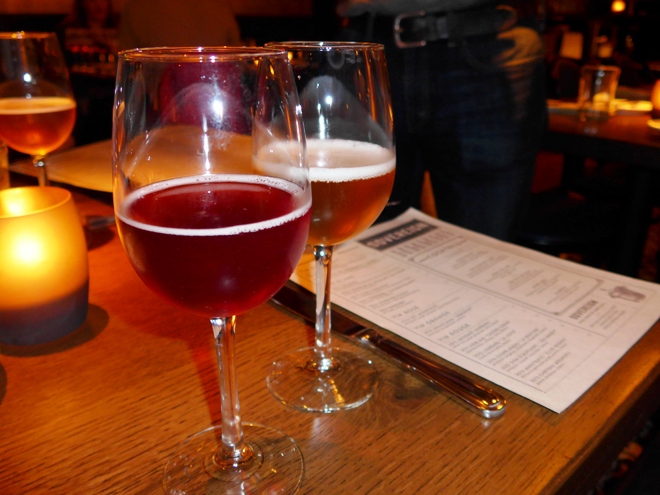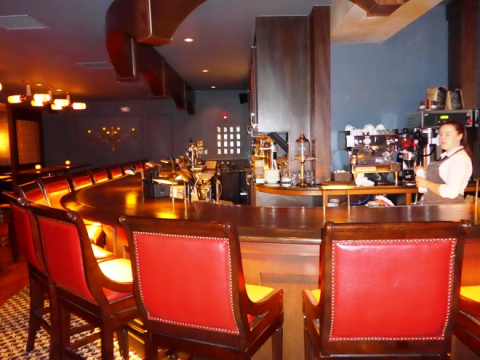 "This is a pet project of Greg's," says Jane, the bartender. Indeed. Beer director, Greg Engert and chef Peter Smith are celebrating the rich history and culture of Belgian beer and food with their recent opening of The Sovereign (formerly Blue Gin and Champion's) in Georgetown.
With two bars (one upstairs), The Sovereign offers draft from 50 small craft breweries and 350 choices of bottled beer. "We're a Belgian restaurant with a really excellent beer program," Jane continues as she explains the difference between the Thieriez Blonde and Thiriez Biere de Noel. Both wonderful. The Biere de Noel is a bit richer with herbed hops while the Blonde is light and dry. The drafts are divided by Crisp, Roast, Fruit+Spice Bright, Tart & Funky, Hop and Fruit+ Spice Dark. There's also a very extensive wine list. If it's your first time, you'll definitely want to sample the Gueuze Lambic (a bit champagne-like) and the Kriek Lambic (with hint of dark cherries).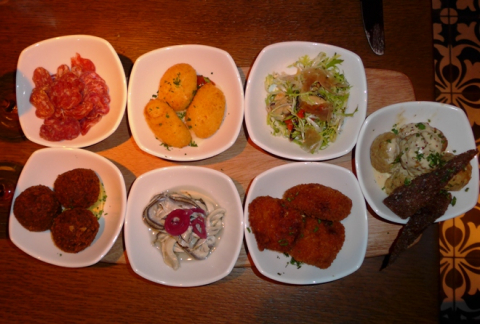 The decor is as inviting as any long-established neighborhood pub with its red leather bar stools, wood furnishings and low light. Packed by 6:30 on a weekday is a very good thing.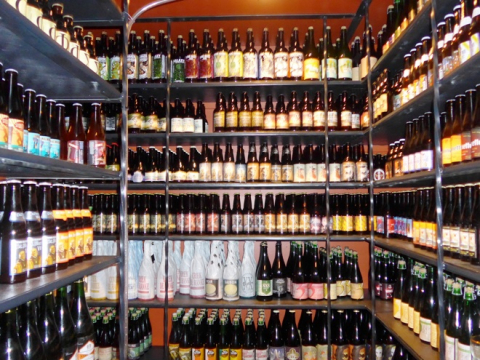 Friendly, extremely knowledgable wait staff abound. Not an easy job navigating that beer menu, but after a brew or two, it's time to decide between saffron, pesto or provencal-seasoned mussels all "sourced exclusively from fifth generation Dutch mussel farmer Theo de Koning at Acadia Aqua Farms in Bar Harbor, Maine." We chose the saffron, aromatic with smoked sausage and roasted garlic). Decisions, decisions. Croquettes de crevettes (baby shrimp) or croquettes de fromage (Gruyere cheese). We tasted both, and the Bitterballen ('croquettes-like' crispy fried bruin beer-braised beef)!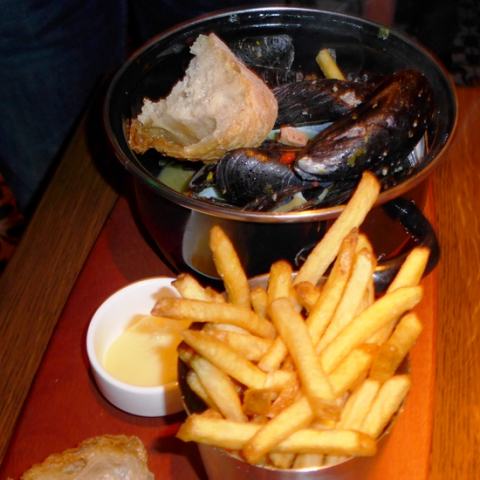 In addition to the moules, house specialties include Carbonnade Flamande (braised short ribs with fingerling potatoes, baby carrots and herbed butter) and Blanquette de Veau (white wine and creme-braised veal breat with wild mushrooms. carrots and stoemp).
Make room for dessert. The Belgian Chocolate Torte does not disappoint. A whipped concoction of dark chocolate mousse and milk chocolate cremeux, ganache and dark chocolate shavings, it's a reminder that Belgian chocolate is unmatched.
The Sovereign is located at 1206 Wisconsin Avenue in Georgetown