Santa's on the roof...of the Kennedy Center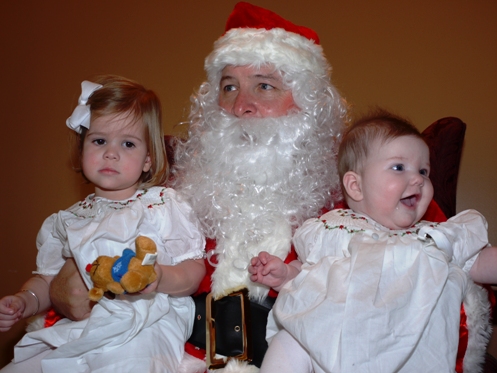 It was during her third chat with Santa that Anna announced, "I'm going to stay here forever and go with you when you deliver toys." Santa seemed delighted with the prospect of company on what's always a very, very long ride.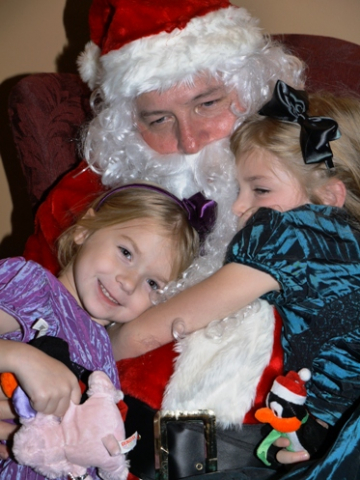 If quality time with Santa is on your child's wish list, before he gets too busy making toys and tending to Dancer and Dasher and Prancer and Vixen, meet him Saturdays for tea at the KC Café. This Saturday, some families arrived after a charming performance of Snow White, Rose Red (and Fred) which re-imagines the Brothers Grimm tale as a musical comedy. Others came fresh with images of the Sugar Plum Fairy dancing in their heads, after enjoying The Joffrey Ballet's The Nutcracker.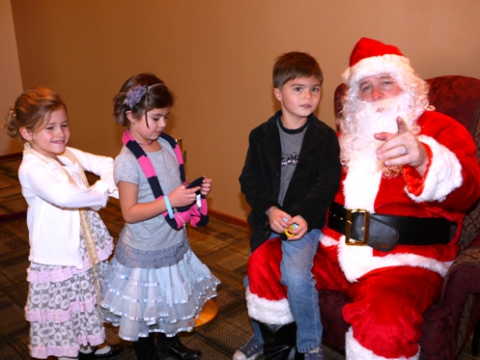 A nerf gun was what Jackson wanted, for himself and Madison. Asked whether her brother has been good all year, Madison nodded. "And Jackson's a funny older brother." Their friend Giselle was happy to come along.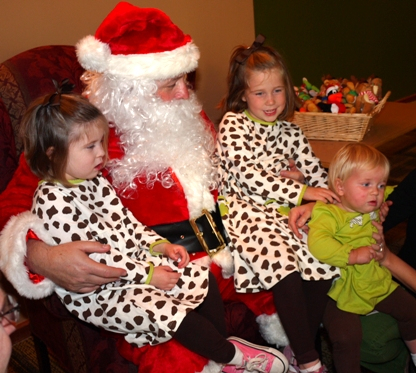 Grace wanted a guitar so she could play with dad.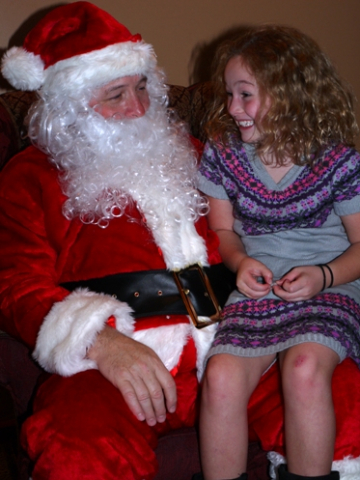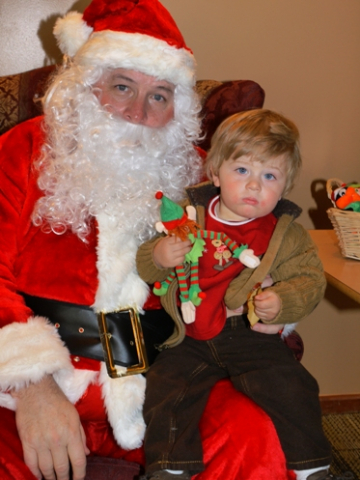 Emory (shown above with sister Caroline) reported that the Sugar Plum Fairy was her favorite Nutcracker character and mentioned she's hoping Santa brings her a teddy bear. Three year old Lorenzo was eager to count out his age and to let Santa know that Superman and Rudolph (red-nosed reindeer) were at the top of his list.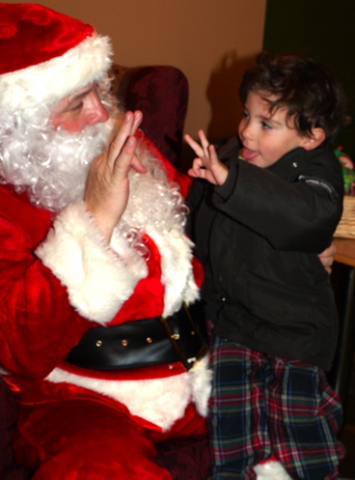 For Parker, only the offering of a striped elf could persuade him to give Santa's lap a try. While Sunday brunch with Santa is totally booked, Restaurant Associates General Manager, Jeff Wingate told us, "you can still make reservations for Saturdays with Santa at the KC Café for tea (or hot chocolate) and cookies until Christmas."For reservations, call 202.416.8559