Sample. Sip. Socialize.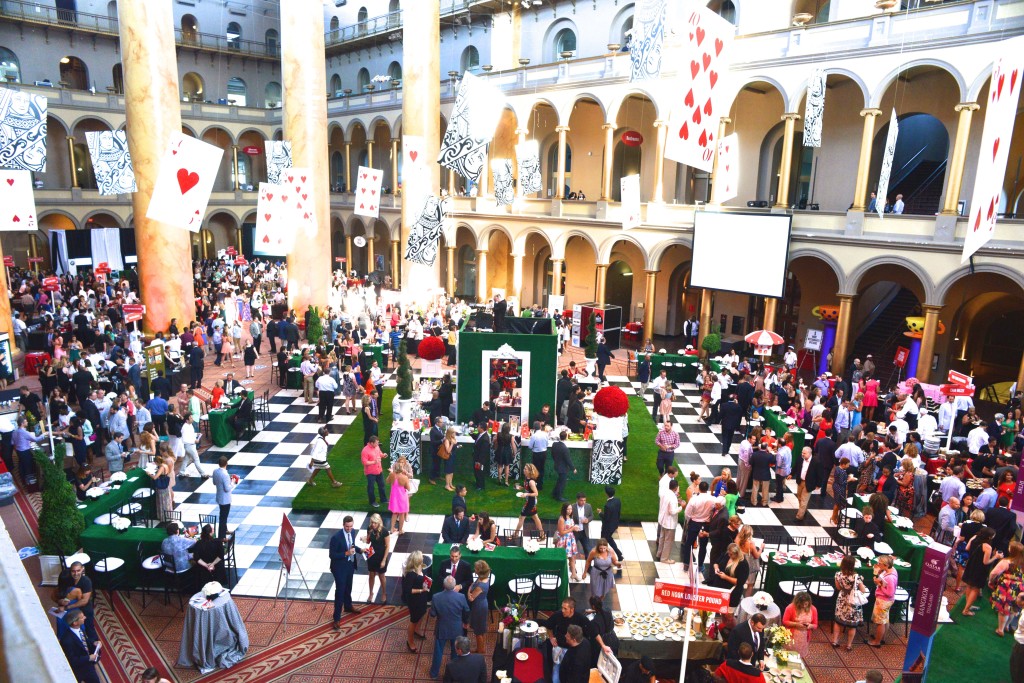 Step & Repeat: Sample. Sip. Socialize: For more than 30 years, Washingtonian has invited readers to vote for the best people, places, and services in the area - rating everything from cocktails to Congressional members after which Washingtonian editors weigh in with their picks of the best Washington has to offer. More than 2,000 guests filed into The Building Museum to sample the winners, Congressional Members excluded.
The Alice in Wonderland themed event featured more than 60 of Washingtonian's 100 Very Best Restaurants and celebrated chefs who served up the best of the best.