Salutes to Georgetown businessmen Richardson and Nuschese at the festive Russian embassy
Two prominent businessmen, developer John Richardson, and hospitality executive, Franco Nuschese, will be honored at the Citizens Association of Georgetown's annual black-tie gala on Friday, December 2nd at the Russian Embassy.
The gala is a formal, but entertaining night, with dancing, vodka and caviar, and an elegant buffet, according to co-chairs Nancy Taylor Bubes, Michele Evans and Patrice Miller.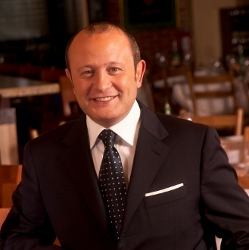 More than 400 residents, businesses, organizations and government leaders are expected to attend the 2011 Georgetown Gala.
"John and Franco are constantly going above and beyond for our community," said Jennifer Altemus, CAG president.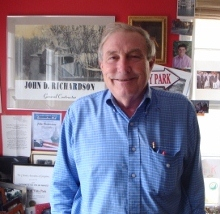 "I am thrilled we are able to have this opportunity to show how much they mean to us. It's always such a fun evening and being able to honor them there will certainly add to the festivities. Everyone should mark their calendars for December 2nd now so they don't miss the chance to say thank you. "
Richardson is a builder who has lived in Georgetown since 1976 while raising his son with wife, Nina, and developing his business. He was instrumental in the transformation of Volta Park, from what was a very run down mess – like an old freight yard—filled with inner tubes and dirt and rocks -- to the beautiful park it is today, " wrote Liz Barentzen in an oral history interview published on the CAG website.
Nuschese, president of Georgetown Entertainment LLC, is principal partner of Cafe Milano. By lending his name and financial resources, Nuschese has actively supported many D.C. charitable events and civic activities since the restaurant opened in 1992. Nuschese also is owner of Embassy Row Catering and Capital Wines, an importer of fine Italian wines.
Russian Ambassador and Mrs. Sergey Kislyak are honorary gala chairs.
For more information on he event, go to: www.cagtown.org