Sally Quinn Hosts Spirit of Georgetown Benefit Honoring the Mayor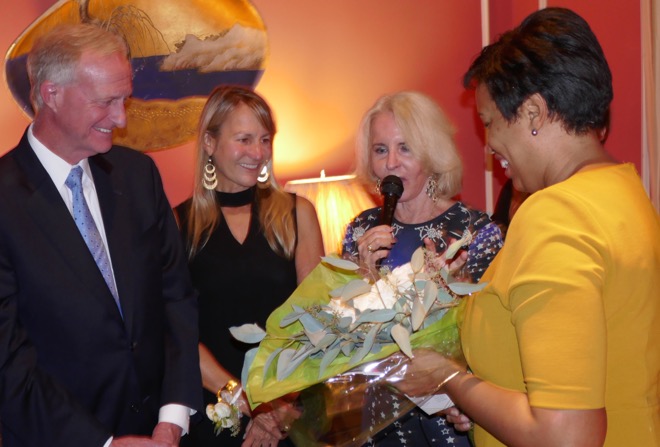 "Oh, from an admirer!" thought Sally Quinn as she started unwrapping the flowers delivered to her home that morning. Her assistant stopped her. The author, journalist, and oh so gracious host apologized for the crinkled paper as she presented the bouquet to DC Mayor Muriel Bowser for her leadership in combating homelessness.
The occasion was Georgetown Ministry Center's (GMC) 2017 Spirit of Georgetown benefit where over 200 friends and supporters gathered Thursday evening at Ms Quinn's elegant Georgetown home to celebrate the community's commitment to ending homelessness and raise the greatest share of funding for GMC's annual operations.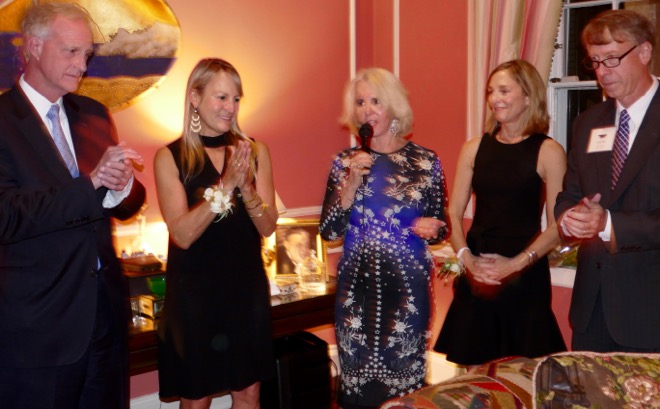 Introducing retiring Executive Director, Gunther Stern, Quinn remarked," Gunther's father was my first editor. I've known him since he's been a kid. Never say 'no' to Gunther."
This year's theme, "Making a Difference," is something Stern has been doing for 31 years.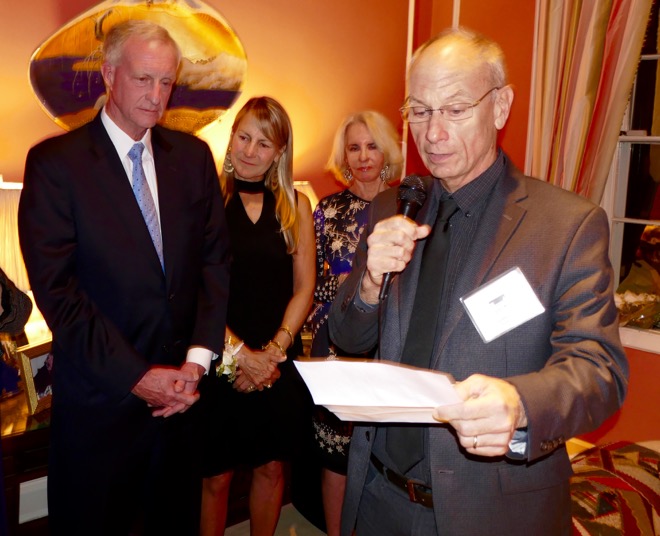 "I was there during the crack epidemic and the AIDS crisis, all of which impacted homelessness," he explained. "I have seen many attempts to resolve homelessness but the present effort which has been a major element of the administration of tonight's honoree, Mayor Muriel Bowser, is unprecented in its scope and impact. As I have walked the streets talking to people I have known for years, I am hearing over and over, 'I am just about to move into my place.' or 'I just moved in and you need to come see my place.' It's great."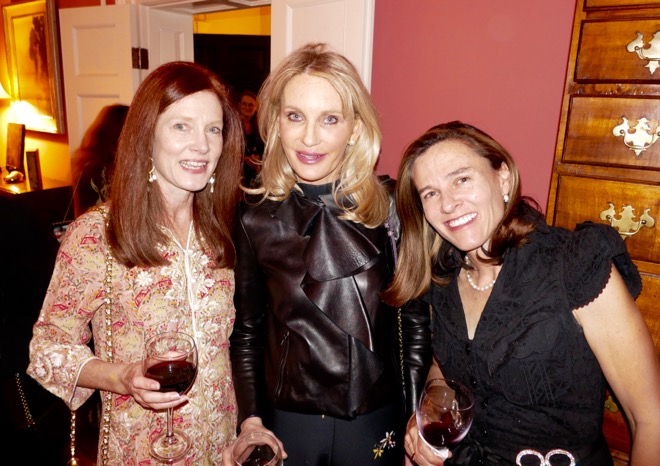 Echoing Stern's praises, Quinn said, "I'm so thrilled to have the mayor here. Don't tell anyone I said that because I'm supposed to be an unbiased journalist."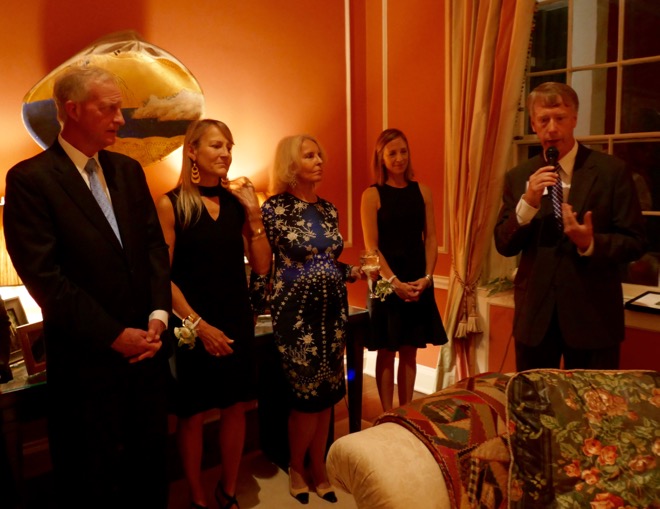 Guests heard from GMC President Alexander Bullock and the city's longest serving councilmember Jack Evans, whom the mayor said has "made a strategic investment into making homelessness rare, brief and nonexistent."