Sally Quinn honored for Literature & Style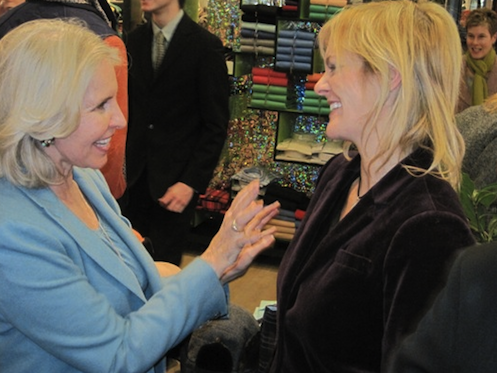 There is only one Sally Quinn. Whip-smart, lovely, honest, caring. Magnetic. Sally has inspired countless writers, thinkers and leaders who seek to make a contribution to the world -- and do it in style. The Georgetown Dish is delighted to honor Sally with our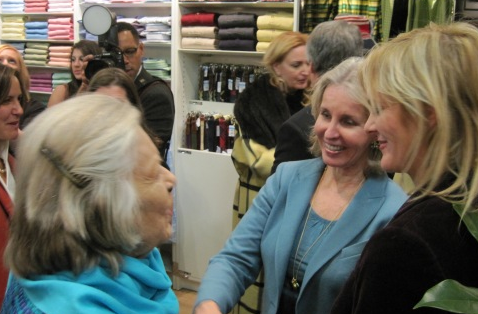 first-ever Award for Literature & Style, presented Tuesday night with the help of Washington Post publisher Katharine Weymouth during a packed reception with Sally's countless admirers at J.McLaughlin, the M St. boutique, in a holiday fundraiser to support the Georgetown Ministry Center. Born in Savannah, Georgia to Lt. Gen. William Wilson "Buffalo Bill" Quinn and Sara Bette Williams, Sally grew up abroad as her father served as an intelligence officer and played a key role in the leadership of the nation's defense and intelligence agencies. Sally loved Georgetown from the time she first visited with her parents as a teenager, and decided to live here.
After graduating from Smith College, she worked as a diplomatic aide before landing at the Washington Post. There, word by word, she transformed political journalism and gave the newspaper its signature personality and élan, embodied in the "Style" section. Indeed, Sally created a style of journalism -- intimate, honest, closely observed, and intelligently entertaining -- that blazed a trail for Vanity Fair, Tina Brown's New Yorker, and the best writers of our time.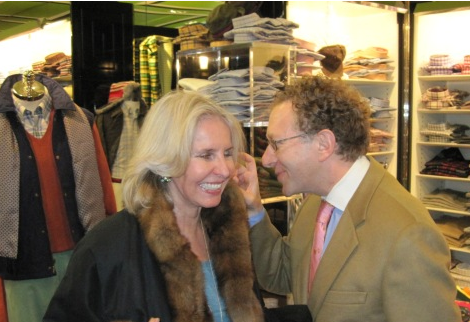 Sally went on to marry another beloved Georgetowner, Ben Bradlee, the Washington Post's editor-in-chief. Together, with their son Quinn and his bride Pary, they have supported and become family to many Georgetown merchants. They have also supported countless charitable causes, including the Georgetown House Tour and the Ministry Center of Georgetown, which Sally helped again Tuesday night, introduced by Georgetown's "patron saint" Frida Burling. Sally offered a loving tribute to the Center's leader Gunther Stern, longtime friend of the Bradlee family, and of Georgetown. We'll offer more coverage of the event in the coming days. But for now, thank you Katharine, thank you J.McLaughlin, thank you Frida and the Georgetown Ministry Center for joining us in this special tribute. We love you, Sally.