For Sale: Washington Harbour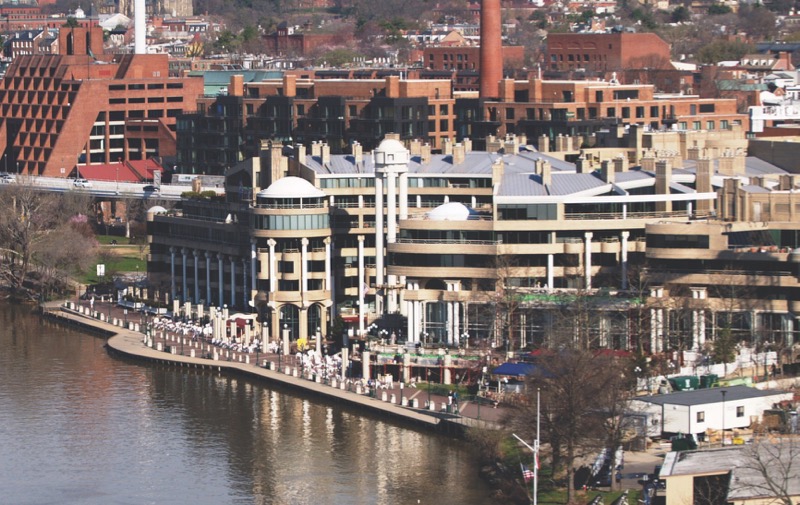 Washington Harbour, Georgetown's more than 550,000-square-foot, mixed-use property on the Potomac River, is on the market again, reports Washington Business Journal.
Designed by Arthur Cotton Moore, the complex at 3000 and 3050 K Street NW consists of two curved towers and three other buildings attached to them, all of which are in the Postmodern architectural style. The complex contains luxury condominia, offices, retail space, restaurants, and underground parking.
The complex was sold to local real estate magnate Conrad Cafritz in 1988 in a controversial purchase-like lease agreement. Cafritz subsequently sold the property, which has had six different owners between 1990 and 2013. It sold again in 2013 for $370 million.
Current tenants include Fiola Mare, Farmers Fishers Bakers, Tony and Joe's and Sequoia restaurants. A popular attraction is the 12,000-square-foot ice rink, the largest in the DC area, and a fountain.
*/
*/