Saint Louis Does it With a Twist
Talk about a perfect pairing. Famed French crystal manufacturer Saint Louis (oldest in Europe) launches their new "Twist 1586" collection of hand-blown stemware at Consider It Done and Red Hen co-owner /sommelier Sebastian Zutant is pouring! Moët, that is.
Look for Zutant's latest culinary venture to open this month. All Purpose (after the flour) is his new "casual cool" Roman Tratorria at 9th & N Streets NW. And nominated for a James Beard award too. More reasons to raise our Saint Louis stems.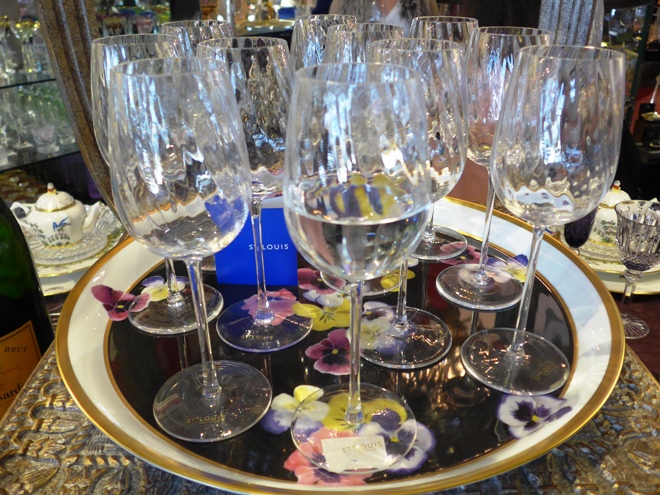 And what's so special about the "Twist 1856" champagne glass?
"Reinventing the iconic Venetian stripe, the twist pattern, clearly visible when empty, disappears when wine is poured, rendering the glass transparent, acting as a magnifying glass to show off the bubbles," Consiter It Done owner, Timothy Albrecht explains.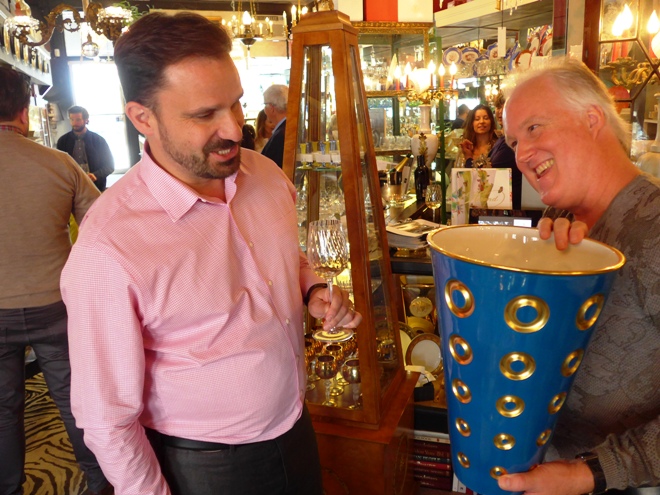 Albrecht's special guests had a chance to be the first in the city to sip with a "Twist" and peruse the latest from Bernardaud (including Jeff Koons' limited edition Yellow 'Balloon Dog' and 'Sol', a cheery and luminous collection featuring a new shape of plate call Astre), Versace, Seguso, Baccarat, Moser, and more ... all nestled among antique porcelain figurines, original oil paintings and hand-painted mosaics.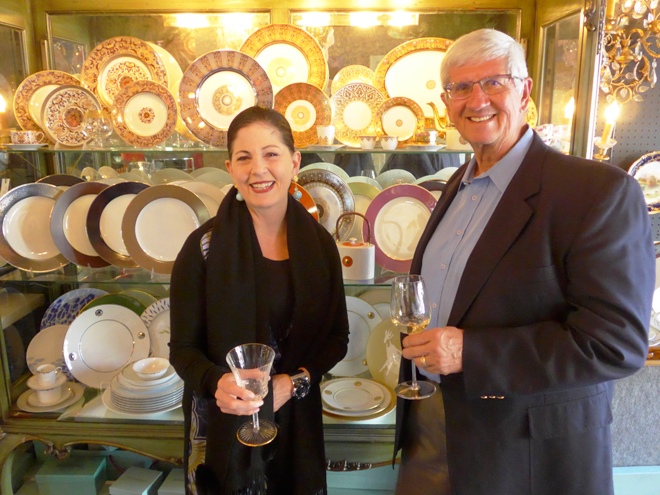 Every visit to Consider It Done is a world-class museum walk where the treasures can come home with you.
Cheers!
Consider It Done is located at 7806 Old Georgetown Road in Bethesda, MD. Tel: 301.654.8690