Saigon: Simply Sensational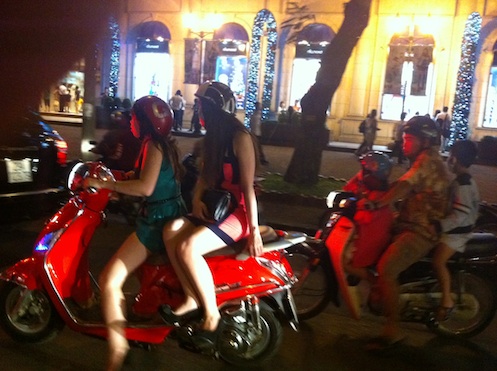 Color, light, fragrance, sound – this is Saigon, the center of Ho Chi Minh City, Vietnam – where futuristic malls offering Gucci, Burberry and Bulgari are surrounded by swarms of young people on scooters and sidewalks filled with traditional food stalls. It's a feast for the senses. Saigon, simply, is sensational.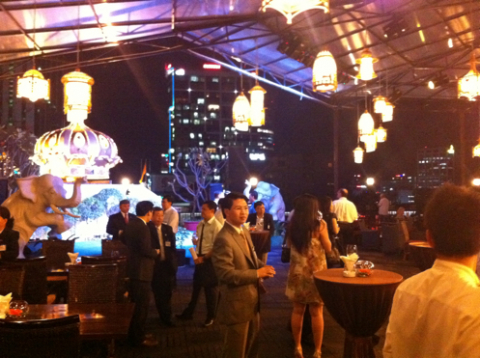 The Rex Hotel alone is worth the trip. Beautifully appointed rooms offering every luxury with an Asian flair are an oasis of tranquility in this sizzling city. The hallways and linens smell like delicate flowers with an oriental spice. Everything is beautiful – including traditional robes the staff wear. The delicate waterfall of pearl drops behind the reception desk is a work of living, breathing art. Before long you are drunk on the visual and sensual pleasures woven into every detail of this beautiful five-star property. (At $135 per night, it's a bargain, too.)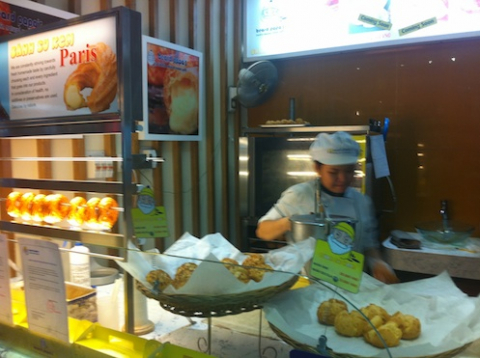 The Rex has a history. Built by the French in the 1920s, it became a headquarters where U.S. military officials would deliver weekly press briefings, including dubious "body counts" of Vietnamese casualties, which became known as the "Five o'clock Follies." Often frustrated by the way things were going, journalists and GIs alike retreated to the gracious rooftop bar, which became a famous watering hole where a dose of comfort, and who knows, true stories, could be found. As flares and mortars flashed across the sky during periods of the war, the Rex was safe. It was dignified. It was comfortable. It still is all of those things.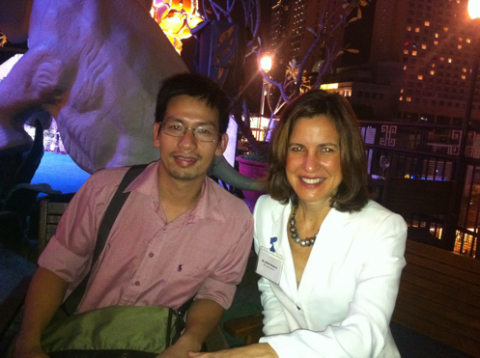 Today, the expansive wooden roof deck includes a raised marble bar and a stage lit up in colors where mariachi, jazz, American rock 'n roll covers, and even country music are played. "Take me home, country road" sounds pretty good on this grand teak terrace in Saigon's balmy air framed by a few sparkling skyscrapers.
While Hanoi is the seat of government, a serious town, Saigon steams with sensuous sights and sounds. Per capita income is double that of Hanoi's. Young people fill the cafés, restaurants and bars. Zooming around town on motorbikes, they're buying expensive products from all over the globe in sparkling new shopping malls that seem to be going in everywhere. Longchamp, Prada, Hermès, Chanel? They're here, and hopping.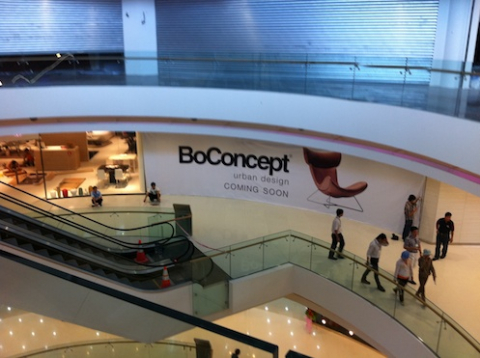 A new development called Crescent Mall looks like a futuristic version of Miami. Outdoor cafés line the broad streets, shiny towers in the area offer housing at fairly reasonable rates (two-bedroom apartments start at $600), and a newly-built international school offers excellent facilities and strong academics.
Saigon's new malls, spacious and light as if built by the hands of I.M. Pei, make you feel like the future can be seen right now.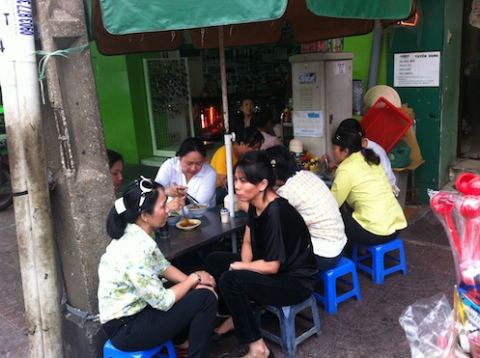 Vietnam does have challenges. Inflation is at a staggering 18-20 percent. The hot real estate market in Saigon became a speculators' bubble, which then burst. This very young society of 88 million people (60 percent are under 35) has not built the social institutions typically found in the West – a safety net including medical care and social security for the aging, affordable housing, a strong educational system, adequate banking regulations.
But Vietnam's challenges offer a great opportunity for American companies, which can provide health care and educational services, and safe and enjoyable dining options to meet Vietnam's voracious appetite for U.S. brands.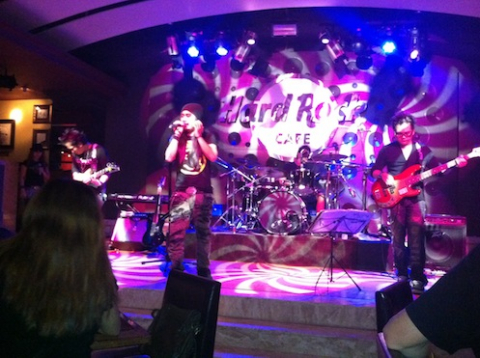 At the Hard Rock Café Sunday night, a young Vietnamese band played the latest covers from The Script and Michael Bublé. Then they brought the audience to its feet with a rocking rendition of Sweet Home Alabama.
With its supersonic and steady economic growth, Vietnam is attracting an international set of businesses, people and ideas that promise to further accelerate its warp-speed development as a world capital. The city changes by the minute. Do see it while there is still time to say, "Good morning, Vietnam."