Rutger de Vink, Great American Winemaker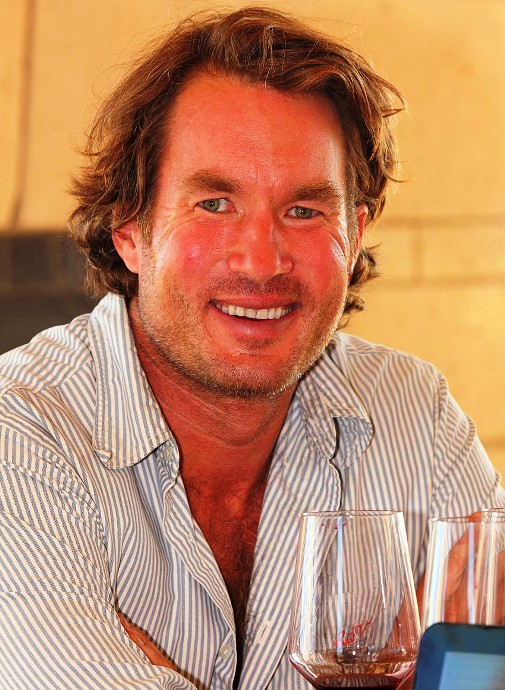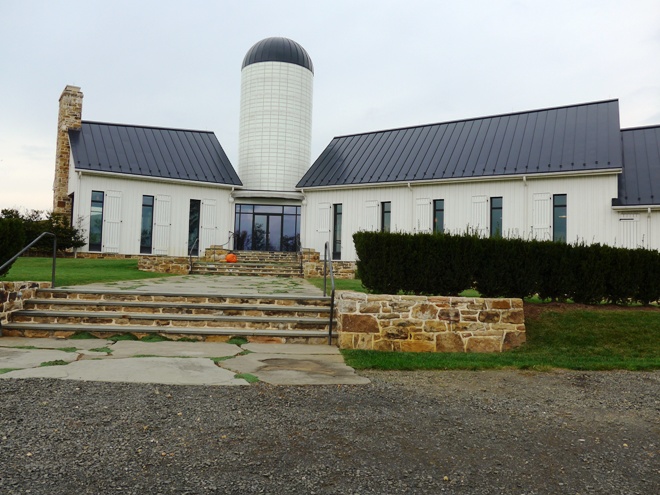 When you think of a great American winemaker, Rutger de Vink is unlikely the first name that comes to mind. But it should be. This Virginia farmer's ten year journey to producing Bordeaux-style blends in league with the best from Napa and Bordeaux is nothing short of inspiring.
A Holland native, de Vink joined the U.S. Marine Corps while studying business at Colgate University, and following a stint that took him to Mogadishu, spent a few years in the telecom business in the Washington, D.C. metro area before deciding his passion was wine.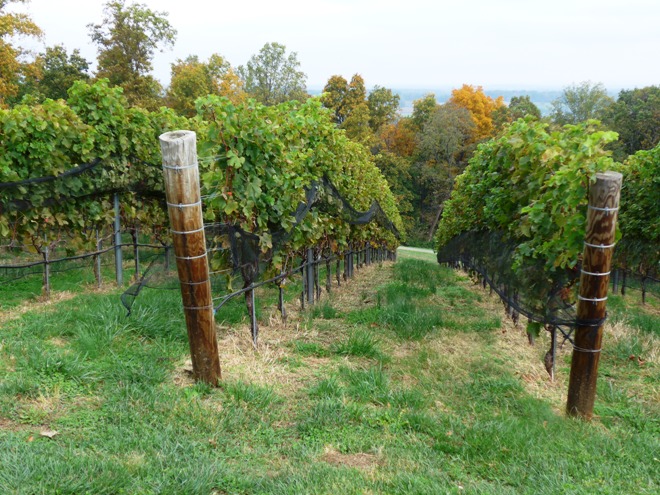 In Linden Vineyards', Jim Law, he found his viticulturist mentor and traveled the world (first stop Bordeaux) in search of the right terroir. Terroir, roughly translated from the French is the soil and land composition where the grapes are grown and its uniqueness should be expressed through the wine.
The perfect spot? "A magical granite hillside" in Delaplane, Virginia. Yes, Delaplane. Call it karma, Delaplane is equidistance from Napa and Bordeaux.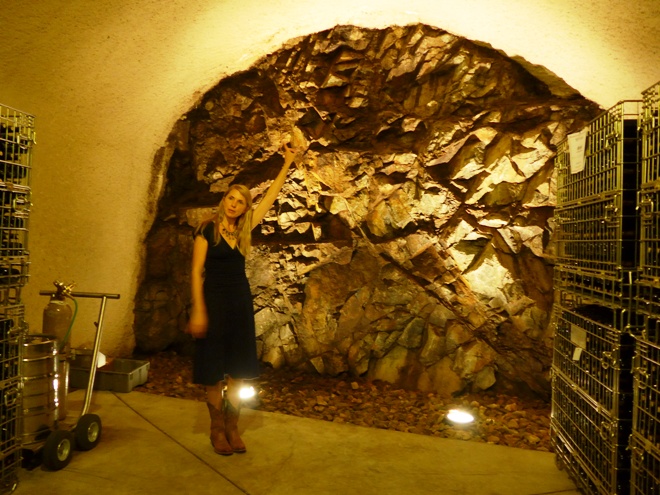 The Angus cow farmer who sold the land to this neophyte felt guilty taking his money, said Joshua Granier, who is now RdV Vineyards' technical director.
De Vink chose Virginia-based architect Andrew Lewis to build him a vineyard that would "pay homage to the traditional American farmer." Lewis did just that, and so much more.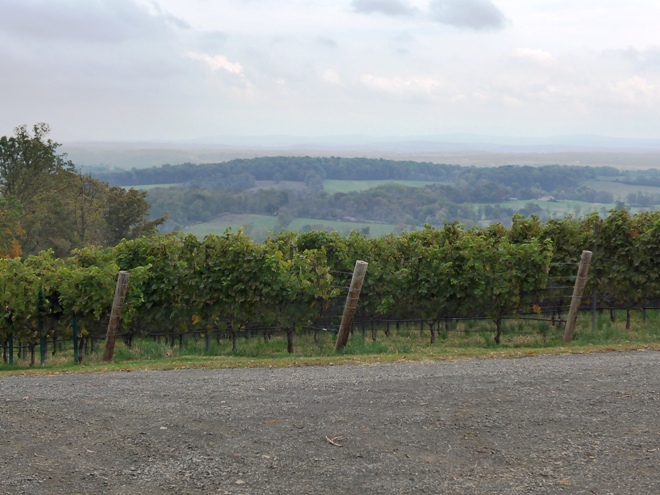 Like Bordeaux, RdV's 30,000 vines are grown on 16 planted acres on the hillside (in this case, directly above solid granite) with each varietal neatly separated.
On the winery tour, Jenny Marie explained the three basic priciples of great fermentation: time (3-4 weeks), temperature (adjustable), and agitation (stirring the skins and seeds to give the juice complexity).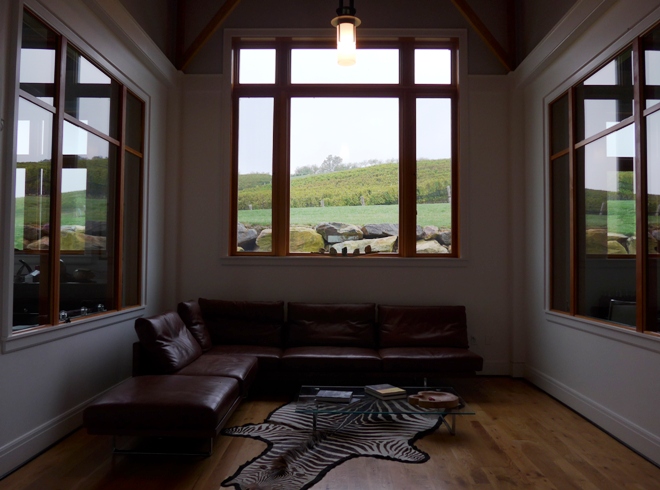 Oenologist Eric Boissenot, consultant to Château Latour, and viticulturist Jean-Philippe Roby, a professor at the University of Bordeaux are helping de Vink produce an Old World-New World great American wine at the rate of 1,500 cases a year. On RdV's first vintage in 2008, Boissenot paid de Vink the ultimate compliment; that his wine was a "terroir." Terroir, roughly translated is the soil and land composition where the grapes are grown and that uniqueness should be expressed through the wine.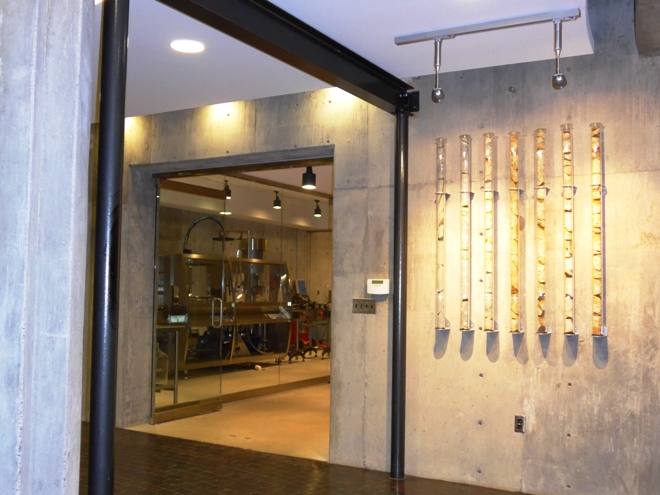 The vineyard, producing for three years now, makes two blends whose percentage of grape varies a bit, depending on yearly weather and soil conditions. Rendezvous is roughly a third Merlot and Cabernet Sauvignon, with a bit of Cabernet Franc and Petit Verdot. Explains Eric Boissenot, "On the palate the wine reveals a ripe tanin structure that is both harmonious and flattering ..." Lost Mountain, Cab-driven with a bit of Merlot and Petit Verdot "reveals a complex nose of dense black fruit notes and subtle oak."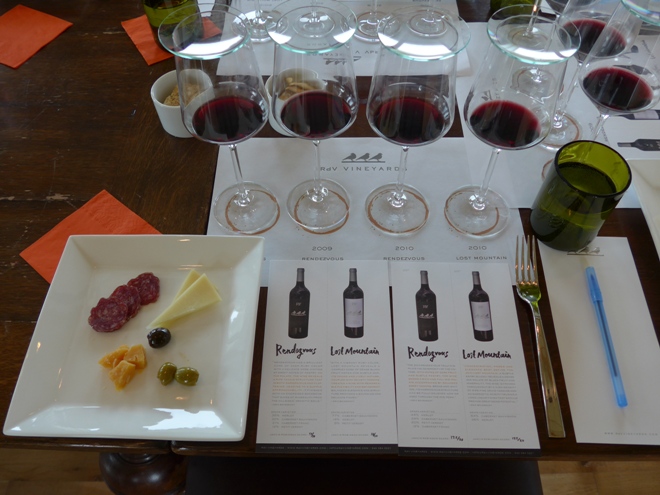 A horizontal flight (including the newly released 2010s) on an Autumn afternoon left this taster dazzled. Long in search of a Virginia wine for which excuses did not have to be made. "Pretty good for a Virginia wine, don't you think?" I often had to say to my guests as I quickly resumed my quest. The search is officially over.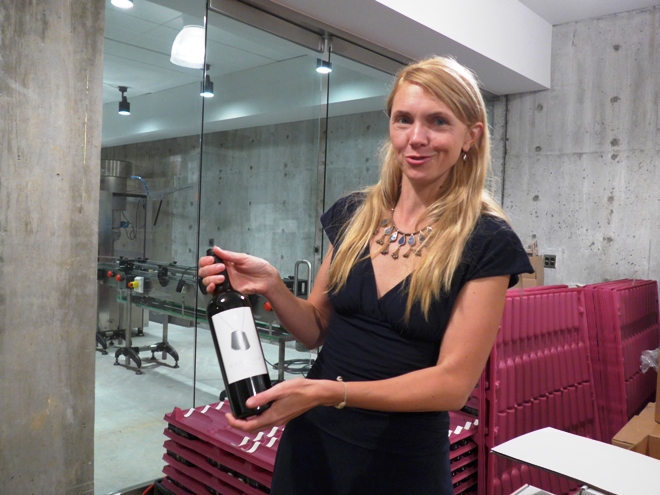 Incidentaly, there's also Exsurgo, the RdV blend that is only sold on their website and for which all the proceeds benefit Hope For The Warriors®, an organization helping the families of U.S. servicemen. A fitting tribute by this military man turned world-class winemaker.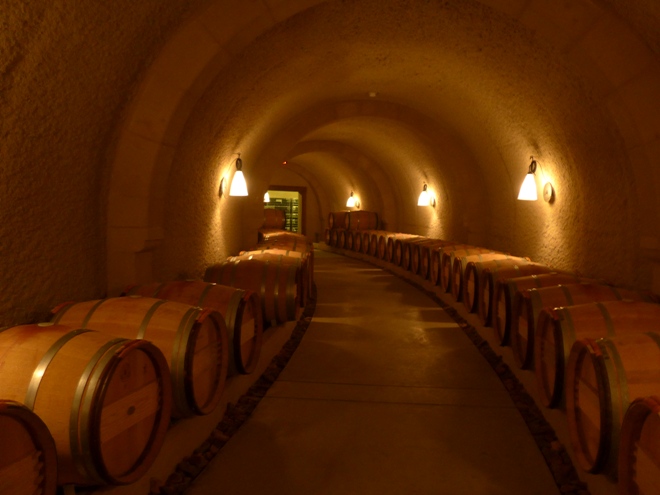 RdV Vineyards is open for private tours and tastings.