Rush Limbaugh Attacks Katherine Tallmadge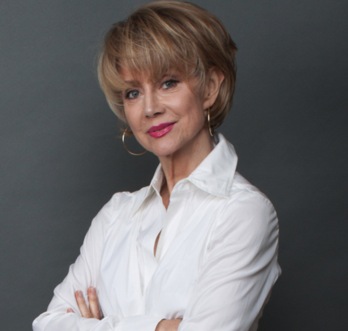 Far-right conservatives, including Rush Limbaugh, are attacking Katherine Tallmadge for her views on fighting the obesity epidemic.
After being invited on FOX News' Neil Cavuto's show, "Your World Cavuto" on Monday, Katherine Tallmadge, Personalized Nutrition president, Diet Simple author and The Georgetown Dish contributor, encountered a firestorm of vitriol from the far-right, in hundreds of emails and phone messages..
On his FOX news program, Cavuto asked Tallmadge about Bubba Watson celebrating his Golf Masters win at a waffle house and to comment on whether public figures should set an example for the American public regarding their eating habits. Tallmadge answered, "Well, it would be great if celebrities and sports figures set a better example for our obese nation."
That started the firestorm and even Rush Limbaugh is on her case, calling her an "elitist inside-the-beltway nutritionist ... whose success is based on pestering people about what they eat."
Then Newsbusters.com entered the fray. "Apparently some self-appointed nanny state-loving guardians of nutrition like Katherine Tallmadge believe that Watson set a bad example for Americans by eating [at the waffle house]."
"I was shocked by the professional and personal attacks. My passion is helping people transform their health and lives through nutrition." said Tallmadge, who never mentioned her political affiiation, though assumptions were made by FOX and Limbaugh fans. "I was called 'an elitist beltway snob,' a 'phony,' a 'Parisian Communist' (Tallmadge, a Swede born in France), a 'policewoman with a big fat nose,' a C***, a B****, and even words I'd never heard of like 'Libtard,' 'Dumbocrat,' well, you get the idea."
"They, who are hopefully people on the fringes (Neil Cavuto is certainly a very decent man), accused me of being un-American, un-Christian, etc. What's ironic is I was raised in a very conservative and religious environment. My American grandfather was a huge admirer of Ronald Reagan and would feel so sad over this venom against me by people who call themselves religious, patriotic conservatives. I love my country and practice my religion very seriously. I believe in loving my fellow human beings, which I thought religion was all about."