Rubacam Debuts Hard Fix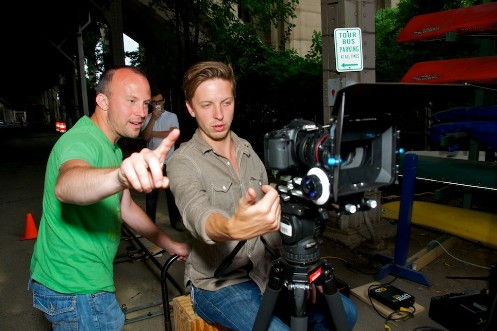 In Washington D.C., members of Congress hold the power, but one man holds the secrets. Declan Kelly, a local Irish pub owner, is the "go to" man, the "fixer" who can make problems go away ... for a price. When he's hired for one more job involving a influential U.S. Senator, he quickly finds himself confronted by betrayal and violence.
Rubacam Productions. Remember that name. Very soon you'll want to say you knew them before the debut of their first hit web series, Hard Fix. Add 'webisode' to your lexicon, and stay tuned during the next few weeks for exclusive previews on The Georgetown Dish of this political thriller pilot, behind-the-scenes with the actors, and all the news on a late September launch party.
So what's this all about? It's been a year-and-a-half since I literally bumped into Aaron Mullins and Tyler Colin Perry filming their first short film on 31st Street. As graduates of Boston University, Center for Digital Imaging Arts (CDIA) in Georgetown, these young filmmakers (together with Ross Stansfield, Dave Campbell and Sean Sonnenberg), formed a production company and began filming their pilot in January.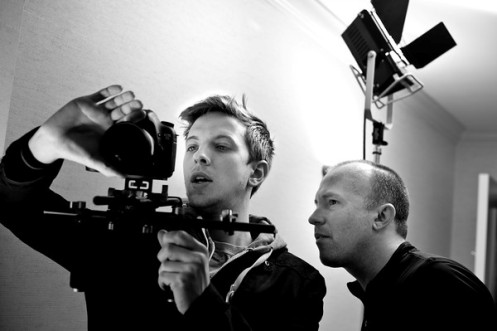 "The vision of our production team is to use their skills and filmmaking expertise to demonstrate the type of original, quality online programming that can be accomplished in the Washington, D.C. area," says Mullins.
Everything in Hard Fix was filmed on locations throughout the city. The team brought together current CDIA film students to work as crew on the production, and the website (launched last week) was built by current web & design students at CDIA. Behind-the-scenes photographs were taken by CDIA photo graduate Stephanie Bragg.
Several key scenes in the pilot were filmed here in Georgetown, at the Monticello Hotel and under Key Bridge at Jack's Boat House. Can't get more local than that.
For more on Rubacam, visit their website.
Click here for the first sneak peek at Hard Fix.