Routeam Helps People Live Healthier, More Well-Balanced Lives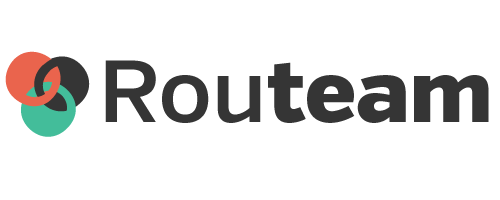 A new online company designed to help you get fit, eat healthier, and in general live a more well-balanced life has emerged in the D.C. Metro area. It is called Routeam and is the brainchild of two young healthy-lifestyle fanatics and entrepreneurs Dustin Canter and Andrew Conklin. I chatted with them and learned they began exploring the idea in 2011 and its taken time to get it up and running. They experimented with different options to make it easier for clients to connect with opportunities to make their lives better.
They now have the formula for success. Routeam works with both individuals and businesses and the goal is the same; helping people live healthier, happier lives. The genesis of Routeam was understanding that many people in D.C. don't have the connections or a plan to achieve that healthier life. They may not have a circle of friends who work out at a gym or a partner to go to yoga classes with. Routeam can connect you with people who share your goals and their coaches will help you achieve them.
It's easy to join Routeam as an individual and at no cost answer a number of questions about yourself and what you think your fitness and life goals are. If you are simply looking for a fitness program or instructor then can connect you. Dustin explained they can help "Those who want a heavy duty workout that causes them to sweat and others who maybe just want to glisten". Routeam understands that often people who want to live better and healthier lives need that little bit of help and encouragement and their coaches are there to do that.
Currently over 500 individuals have set goals on Routeam and there are numerous trainers, yoga instructors, gyms, and other facilities and individuals who are part of Routeam ready to help them achieve those goals. Richard Blumenreich, a principal with KPMG said, "I love Routeam. I have lofty health and fitness goals, but not the drive to get there by myself. After wasting money on many unused gym memberships, I turned to Routeam and finally I am attaining my goals. Routeam is the best health and fitness organization I have ever belonged to. I plan to continue my relationship with them for a long time."
Routeam also works with businesses to help their employees' live healthier lives which in turn make them more productive employees. A real win-win situation. They develop classes for employees at lunch or other convenient times and then encourage those employees to use their website to find additional classes and activities outside of the office. One employer that found Routeam productive for them and their employees is the Kaiser Medical Center on Capitol Hill. Marta K. Cookson, the Manager of Regional Wellness Programs in the regional office of Kaiser Foundation Health Plan of the Mid-Atlantic States, Inc. said,"Routeam positively impacted our Capitol Hill Medical Center staff to become healthier employees and I have now decided to share with our other Mid-Atlantic worksites this workplace health program."
This could be a great opportunity for the many businesses in the District. Law firms or other stress inducing businesses could join with Routeam to provide something positive for their employees at really minimum cost. They can track the increased productivity and satisfaction of their employees. Routeam is all about making people's quality of life better.
Their approach isn't to build another brick and mortar place but to connect people with the facilities that already exist in every neighborhood. They help make the connections you want and need to achieve the level of fitness you want that will ultimately help you reach your goals in life. Joining a gym is great for many people and we have some of the best in the nation including options like VIDA and the LA Connection. But those gyms aren't the place for everyone and Routeam wants to help each person to develop the fitness routine and healthy lifestyle that suits them best. That could be anything from a morning dance or yoga class near work to a personal trainer on weekends. They can help you find a group to go hiking or swimming and do it at times convenient to you. To find out more about Routeam you can go to their website or email dustin@routeam.com.