Rosewood Opens Rooftop Bar & Lounge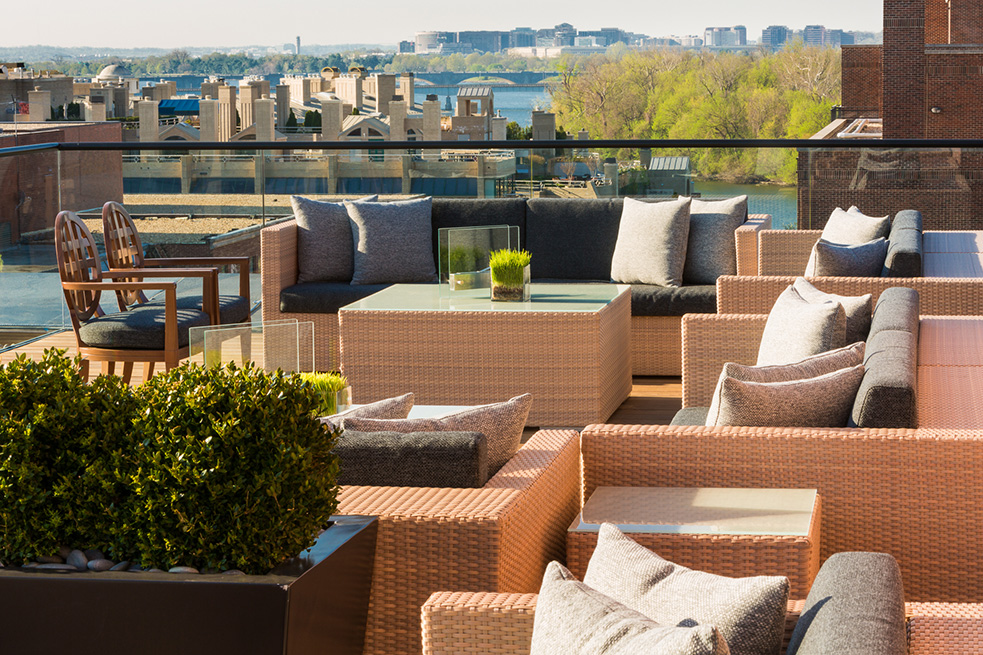 Rosewood Washington, D.C., (formerly Capella) a luxurious urban hotel, will officially open its Rooftop Bar and Lounge to guests and locals on June 15, 2016. Hours are 4:00 pm until 12:00 am daily.
The venue boasts breathtaking, panoramic views of the city skyline, and will offer a refreshing menu of artisan cocktails, excellent wines, rare whiskies and light snacks seven days a week. Well-equipped with plush sofas and elegant lounge chairs, the sundeck and open-air lounge are perfectly situated for laid back mingling and relaxing.
"We are thrilled to welcome the local Georgetown community to the Rooftop Bar & Lounge this summer," said Pascal Forotti, Managing Director at Rosewood Washington, D.C. "As one of the city's most elegant venues for al fresco dining and drinking, it's the perfect spot to say 'cheers' to summer, and we look forward to celebrating with guests and locals alike."
Rosewood Washington, D.C. is located at 1050 31st Street in Georgetown.