Rosewood Hotel Partners with Politics and Prose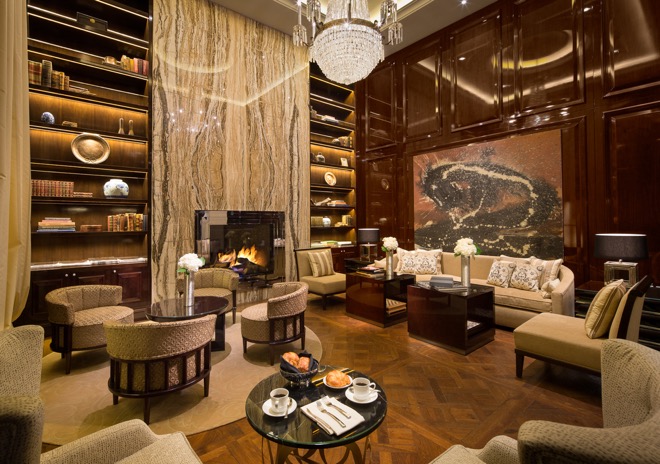 Celebrate summer reading at Rosewood Washington D.C., the luxurious urban retreat along the C&O Canal. has teamed This landmark Georgetown hotel has teamed up with Politics and Prose for a curated library expreience.
"Summer is a time for relaxing and recharging, and there is no better way to slow down than by indulging in a great read," said Pascal Forotti, managing director of Rosewood Washington D.C. "With the knowledgeable guidance of beloved local bookstore Politics and Prose, we look forward to engaging our guests in exciting reads this summer and beyond, and providing insight into the local literary happenings around D.C."
Starting this week, the hotel will offer a curated library of books for guests to enjoy in the lobby. The library includes a selection of summer titles, including The Identicals by Erin Hildebrand, Camino Island by John Grisham, The Hopefuls by local author Jennifer Close, and Astrophysics for People in a Hurry by Neil deGrasse Tyson. Each book will include a description and recommendation from a Politics and Prose staff member, so that guests can select the title most suited to their interests. Politics and Prose's "Summer Reads" newsletter, detailing additional summer reading staff picks, will also be available in the lobby for guests to peruse. For guests who would like to take a book home, the hotel will be accepting donations for Room to Read, a global organization transforming the lives of millions of children in low-income countries by focusing on literacy and gender equality in education.
"There is nothing better than relaxing with a good book in a beautiful setting, so we're delighted to share some of our favorite summer reads with Rosewood Washington, D.C.'s guests," said Jon Purves, director of marketing and publicity at Politics and Prose. "Hopefully there will be something for everyone in this selection!"
Just in time for the launch of the summer library, Rosewood Washington D.C.'s on-property bar, The Rye Bar, is also introducing a new summer cocktail menu offering refreshing libations for guests to sip while indulging in the summer reads. The cocktails include Berry Night, a mix of vodka, lime juice, simple syrup, lemon bitters and maraschino liquor; the Lemongrass Spritzer, a vodka or brandy-based cocktail with lemongrass syrup, club soda, and lemon grass stem; La Paison, a blend of brandy, lime juice, passion fruit and simple syrups, and pineapple juice; and Pastéque, a tequila-based beverage with simple syrup, Cointreau, lime juice, and cré garnished with strawberries.
In keeping with the hotel's new literary offerings, Rosewood Washington, D.C. is also offering a new turndown amenity called Hidden Stories. Each season, the hotel will create six historical, illustrated short stories that will be placed nightly in the guestrooms on a small card and invites guests to read about the neighborhood's rich history. The stories are rotated nightly, so that guests can enjoy a unique narrative over the course of their stay. The summer edition includes interesting stories about the Georgetown streetcar, Rosewood's hotel block, Canal Square, the historic customs house and post office, the C&O Canal, and the Dumbarton House.
Rosewood Washington D.C. is located at 1050 31st Street in Georgetown.