Rosenwald Screening at The Phillips Collection July 21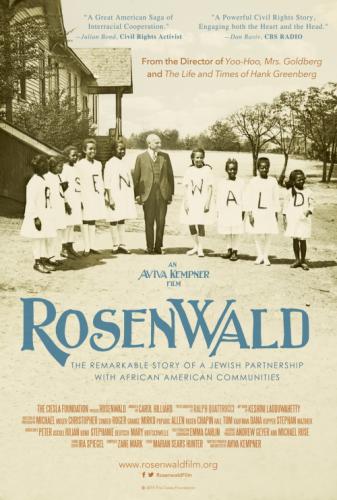 The Phillips Collection is hosting a screening and discussion of Rosenwald on July 21, 2016 beginning at 1:30 pm in their auditorium.
Aviva Kempner's Rosenwald is the incredible story of Julius Rosenwald, who never finished high school, but rose to become the President of Sears. Influenced by the writings of the educator Booker T. Washington, this Jewish philanthropist joined forces with African American communities during the Jim Crow South to build 5,000 schools during the early part of the 20th century.
Rosenwald awarded grants to a who's who of African American intellectuals and artists of his day so that they could pursue their scholarship and art. The documentary includes the story of how Jacob Lawrence completed The Migration Series under a Rosenwald grant. This screening also premieres the DVD extra on Jacob Lawrence that will be featured on the Rosenwald DVD coming out this fall.
A conversation with Kempner, Phillips curator Elsa Smithgall, and writer and journalist A'Lelia Bundles follows.
Co-sponsored by the March on Washington Film Festival
The Phillips Collection is located at 1600 21st Street NW.