Rose Park Featured in Nats Commercial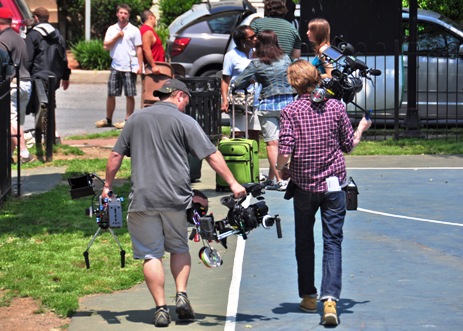 A promo for a Washington Nationals commercial, shot Thursday morning in Rose Park was filmed by the Mid-Atlantic Sports Network (MASN) for the regional network channel. It will air in two weeks on the MASN sports network channel.
The promotion showed young boys with National's baseball hats and red, white and blue clothes playing ball and parents showing support. All Nats fans were actors.