Rose Park Farmers' Market Season Opener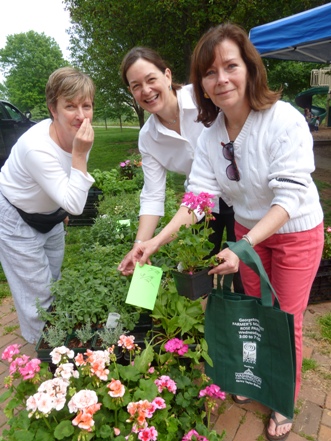 Friends and neighbors were out in force the minute Georgetown Farmers' Market in Rose Park set up tables and raised awnings.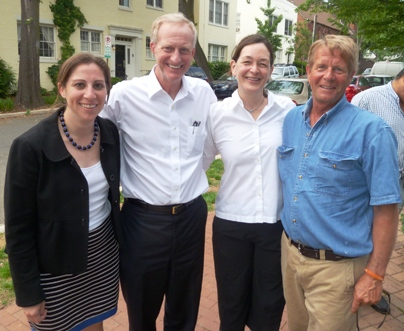 Now in their 10th year, every Wednesday through October, from 3:00 to 7:00 pm, look for seasonal produce, artisanal breads, fresh flowers, local meats and fish, and … starting next week, pickles and roasted coffee!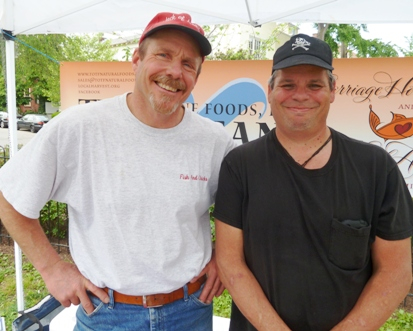 New kids on the block, Gaylord Clark and Jeff Nace offer heritage pultry, broad-breasted turkeys, free-range chickens and eggs and locally sourced seafood from Two Oceans True Foods. Gaylord has over 30 years' experience in commercial fisheries (on both coasts), committed to sustainable harvests.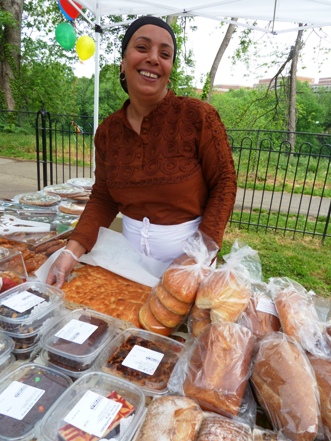 ROSE PARK 2012 FARMERS
Anchor Nursery Fresh vegetables, fresh cut flowers, plants
Quaker Valley Orchards Berries, honey, apples, peaches, greens
Les Caprices de Joelle Paella, soups, quiche, waffles(!) and other goodies
Baguette Republic Artisan breads, pastries and cookies
Praline Bakery French bakery specialities; dinners-to-go, croissants
Two Oceans True Foods Seafood, free-range chicken, turkey, eggs, raw honey
Oh! Pickles Pickles and roasted coffee
The market is looking for musicians to provide entertainment between 3:00 and 7:00 pm on Wednesday afternoons.
Middle school or high school students needing to fulfill volunteer requirements as performers, social media promoters and market assistants should email: roseparkmarket@yahoo.com
Rose Park Farmers' Market is at 26th and O Streets.