Rose Park Farmers Market Opens May 1: Try Katherine's Addictive Asparagus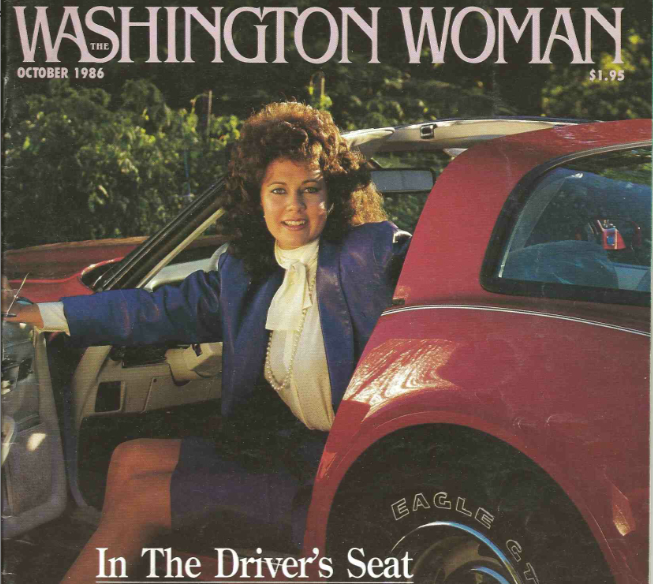 Today is the 1st "Katherine's Market Recipe" of 2013, all of which are designed to be delicious, easy, quick, famiy-friendly, nutritious (heart-healthy & diabetes-friendly), and to highlight produce found at our local farmers markets this week. At your farmers market, you'll find produce picked at peak ripeness, which means maximum flavor, texture, and nutrition. You're also helping save the environment when you buy at your farmers market. Here's how...
For my "Chilled Asparagus in a Creamy Tarragon, Shallot, and Roasted Walnut Vinaigrette," I recommend you buy the asparagus, tarragon and shallots, if possible, at Rose Park Farmers Market on its first market day of 2013 this Wednesday, 3 - 7 pm, or Dupont Circle's Fresh Farm Market on Sunday.
Chilled Asparagus in a Creamy Tarragon, Shallot, and Roasted Walnut Vinaigrette
My favorite asparagus recipe is one I developed with my client, Rebecca. We made a mess in her kitchen with several bundles of asparagus in each corner. We roasted it, steamed it, and sauteed it. We tried a variety of dressings and accompaniments. The result? "Chilled Asparagus in a Creamy Tarragon, Shallot, and Roasted Walnut Vinaigrette."
How delicious is this recipe? Let me just say my friend Cindy Mize - who recently lost 30 lbs with my DIET SIMPLE batch recipes, and who I immortalized in my book, Diet Simple, as having just lipstick and fingernail polish in her refrigerator (during her younger days in Washington), says she can't sleep knowing it is in her refrigerator. In her new life as president of Miami Capital Properties in Key Biscayne, Florida, she has many dinner parties at which my asparagus recipe is featured. After her dinner guests leave, she says she sneaks to the refrigerator at midnight to scarf up the leftover. I can hardly believe the transformation of this southern gal who claimed she would only eat "brown" or "white" food: but I guess that illustrates the power of a great recipe!
Serves 6 to 8
Ingredients:2 pounds Asparagus, cleaned, tough ends removed, cut in bite-sized (1.5 inch) pieces1 Tablespoon Walnut or Canola OilA pinch of Salt and Pepper to taste2 Ounces (1/2 Cup) Roasted, Unsalted Walnuts, Chopped1 Small (4 ounce) Red Bell Pepper, Chopped Finely (roasted, if you wish)1 Bunch (1/4 Cup) Green Onions, Chopped FinelyVinaigrette:2 Tablespoons Tarragon Vinegar4 Tablespoons Walnut Oil2 Tablespoons Low Fat Greek Yogurt1 Shallot, Chopped Finely2 Tablespoons Fresh Tarragon, Chopped Finely1 Tablespoon Fresh Parsley, Chopped Finely1 Tablespoon Fresh Chives, Chopped Finely¼ Teaspoon SaltFreshly Ground Pepper, To Taste
Preparation:First, If you are using raw walnuts, toast the walnuts by placing them in a single layer on a baking sheet in a 350 degree oven for 8 to 10 minutes until light golden brown. Let them cool. Chop.
Preheat oven to 425 degrees.
Prepare the vinaigrette by mixing all vinaigrette ingredients in a bowl large enough to fit the asparagus, red pepper and green onions. Place the bowl with the vinaigrette in the refrigerator so that it is cool when the asparagus comes out of the oven.
Clean the asparagus, break off tough ends. If you wish, peel the stalks for a more tender vegetable. Slice the asparagus stalks diagonally into bite-sized or approximately 1.5 inch pieces. In a large bowl or plastic bag, toss the Asparagus pieces in 1 Tablespoon of Walnut or Canola Oil and a light sprinkling of salt and pepper until the asparagus is coated lightly with oil. Place on a baking sheet in a single layer and cook for 5 minutes in the middle of the 425 degree oven. Pour the hot asparagus into the cool vinaigrette to help discontinue the cooking of the asparagus, so that it remains al dente. Do not overcook! Add the finely chopped red bell pepper, green onions, and nuts. Toss and serve immediately while still warm or chilled.
Learn more about the nutritional breakdown and health benefits of this recipe & asparagus...