Rooms + Gardens of Georgetown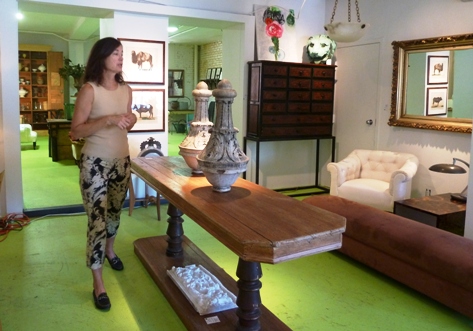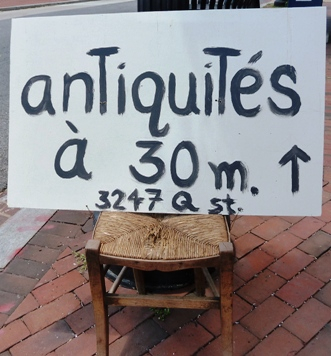 The tattered cane chair with the handmade sign at the corner points you in the right direction. You know the place, it's off Q Street where Chrome used to be. It's now the temporary home of Rooms + Gardens. There at least through June, with plans to stay awhile longer.
You've seen Margaret Rubino, and her signature decorating touches around Georgetown (and in Soho in the late 90's) for 25 years. She's been offering her clients a wide array of design services including antiques, interior and landscape design, and art and staging consultations.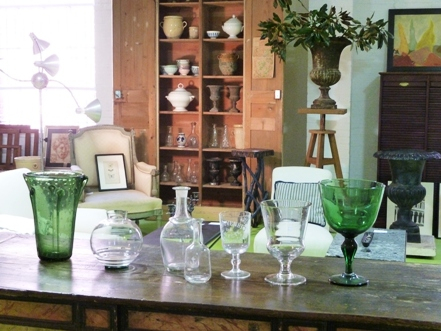 As she says,"I like to mix periods, creating a seamless experience from inside to outside, and of course, always encouraging the use of art."
The tradition of bring French outdoor furniture inside is something Rubino introduced to this city decades ago, and "now everyone does it." With her garden-oriented sensibility, each room elegantly contains elements of different eras, and captures a subtle sense of the outdoors.
A favorite piece, the Louis Philippe table near the window was found in Normandy. Typical of this 19th-century French style with softly rounded lines and very little ornamentation, it is made of burled walnut. Not so typical, Rubino explained, "is that it comes with two finished leaves. The custom back then was to always cover a dining table with a tablecloth so they didn't bother to finish the leaves. "
Rooms + Gardens is at 3247 Q Street. Tel: 202.215.0352. Open Wednesday through Saturday from 12:00 -6:00 pm, and on Sunday from 11:00 am to 4:00 pm.