Rock Island Jewelry Trunk Show at Dalton Brody Jan. 12-13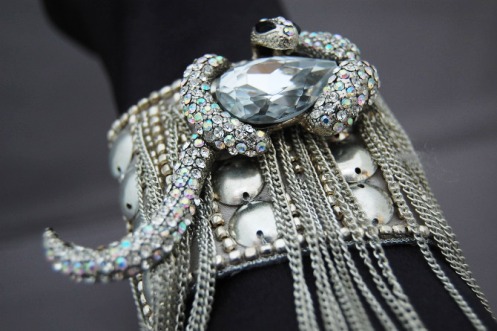 Meet Rock Island Jewelry designer, Corky Davidov THIS WEEKEND ONLY at Dalton Brody. Her one-of-a-kind collection of necklaces and cuffs will be on display and available for sale between 10:00 am and 5:00 pm on January 12th and 13th.
"Rock Island has many meanings for me. My grandfather worked for the Rock Island Railroad, and as a young child, I collected rock crystals that I found in the gravel around my house in Little Rock, Arkansas. My family traveled around the country in those days, and I carried my box of crystals with me wherever I went. It was the beginning of my years as a collector of all things small and portable, notably early plastic jewelry and buttons. I still have that collection."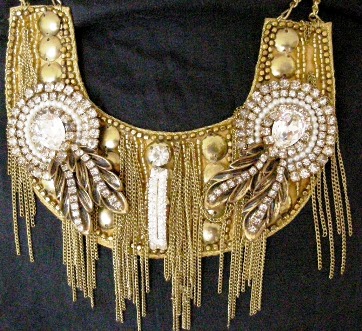 For jewelry designer, Corky Davidov, her years as a painter, illustrator, and fashion writer, and collection and passion for 1930's Bakelite led her to co-write her first book, "The Bakelite Jewelry Book" with Ginny Redington Dawes. Following that success, Davidov wrote "Victorian Jewelry-Unexplored Treasures" in 1990. Recently, she found a box of her mother's 1920's and 30's rhinestone brooches and has used them or inspiration in her current collection."I love designing and making them. They are as close to rock crystals as I can get and I think of these lovely, brilliant stones in their creative settings as precious new discoveries."
For more information about Corky Davidov's designs, email: rockislandjewels@gmail.com
Dalton Brody is located at 3412 Idaho Avenue NW. Tel: 202-244-7197