On the Road (show) Again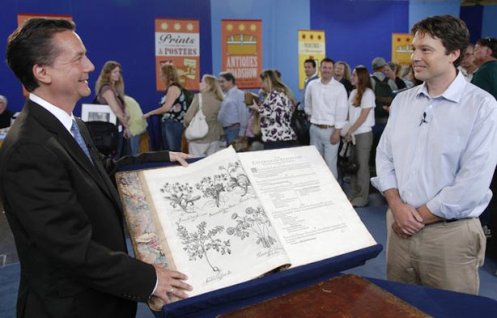 As the heat has been rising over Washington, D.C. this summer, Dr. Martin Gammon of Bonhams Auctioneers Georgetown office has been travelling the country to tape the latest season of the PBS series Antiques Roadshow. Dr. Gammon joins several other Bonhams specialists in six cities to bring their expertise to PBS's Emmy Award- nominated program. Local residents of Boston, Myrtle Beach, and Rapid City, among other locales, were eagerly waiting to receive appraisals of their precious heirlooms from the specialists.
The show's upcoming 16th season will feature representatives from an array of Bonhams' 72 departments, such as Dessa Goddard of the Asian Works of Art departments, clock and watch expert Jonathan Snellenburg, gemologist Virginia Salem of Bonhams' Jewelry department, paintings expert Alan Fausel, and Catherine Williamson and Martin Gammon of the Rare Books and Manuscripts department.
These experts are no strangers to finding treasures. Last summer Dr. Gammon discovered as 17th Century botanical book by Basilius Besler valued at $250,000-350,000, the most expensive book ever discovered on the US Roadshow. You can view the original appraisal online:
Finding valuable pieces on the Roadshow holds a special significance to the specialists. "Although it is hard to inform people that their most precious items may have little to no value, it is incredibly exciting when we find a valuable piece," notes Gammon. "Usually Roadshow participants have absolutely no idea if their items are worth anything, so their reactions are heartwarming if we give them good news."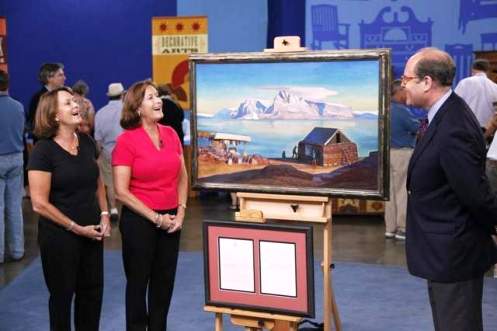 "On my most recent trip to the Myrtle Beach Roadshow, a participant showed me an extraordinary letter written by Abraham Lincoln to his mentor in Indiana. The letter was written right after he became the Republican nominee, which tremendously adds to its value. It was an exciting moment when I informed the owner that the letter was worth $30,000 to $50,000."
Episodes from Antiques Roadshow's Summer 2012 tour will air in January 2013, but you don't have to wait that long to watch these specialists at work. Many of Bonhams' specialists performing appraisals in the local D.C. office have been featured on the Roadshow for years, and paintings expert Alan Fausel has been an appraiser for the show since its inaugural season.
If you would like to have your own items appraised contact Martin Gammon at 202.333.1696. Bonhams is located at 2902 M Street.