The River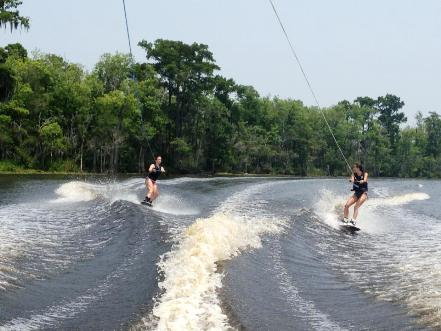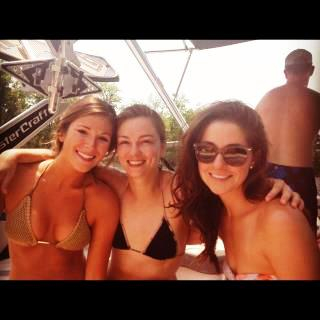 Memorial Day weekend not only marks the unofficial start to summer, it is also the official opening weekend of boating season in Springfield. Prior to marrying a man from Louisiana, I didn't use the word "wakeboard" (as a verb or a noun), I owned a single bathing suit (the same one for nine years), and I had never heard of a worm bucket. Today, I treasure our river weekends as the jewels that they are… Here is what I love most about these special days:
1. The river itself – it is so beautiful. They call it glass for a reason… Green trees, blue sky, egrets, and yes sometimes alligators, make for the most magical scenery.
2. Quality family time – nothing like a boat to get brothers, sisters, step-sons, and more together for some quality family time.
3. New friendships. I have made some great friends on the boat, in particular with Jaclyn … we got to know each other on the river, we learned to wakeboard at the same time, and we now double up.
4. Sore muscles after wakeboarding. Barely being able to walk or move my arms is always a sign that a good day was had on a wakeboard.
5. Worm buckets from the Prop Stop. A stop at this famed river bar is a must, and yes, there are (candy) worms in their (in)famous rum-based drink.
6. A good summer book to read on the boat while sipping a glass of cold chardonnay. It doesn't get much better than that. In particular when said summer books are by my favorite Georgetown authors, Carol Joynt (Innocent Spouse) and Jane Stanton Hitchcock (Social Crimes).
As I wait for the plane in New Orleans to bring me back to D.C., I cannot wait for the next weekend on the river…