Ritz-Carlton Georgetown Launches Yoga & Fitness Brunches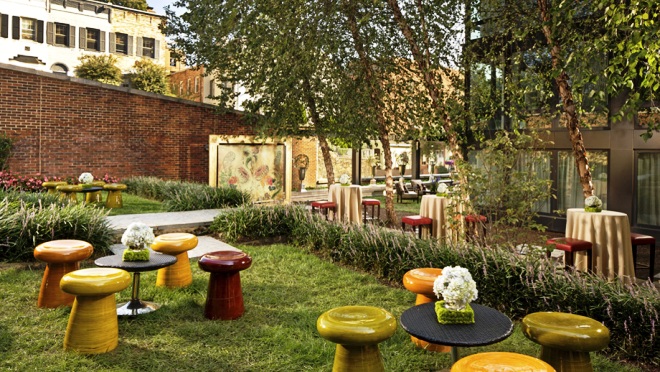 Starting April 12th, the Ritz-Carlton Georgetown is offering Yoga Brunch and Fitness Brunch for hotel guests and locals. For $45 per person, guests will be able to enjoy a blissful yoga class in the hotel's picturesque Urban Garden, followed by a mouth-watering brunch with bottomless mimosas.
Suitable for yogis of all levels, the hour-long, all-levels vinyasa yoga class begins at 10:00 am every Saturday and is led by yoga instructor Alexis McCoy. Afterwards, guests will enjoy a gourmet brunch in Degrees, or the intimate outdoor terrace, featuring a tantalizing selection of small plates and entrees from Degrees' new brunch menu.
For more information, contact Ritz-Carlton Georgetown.
Ritz-Carlton Georgetown is located at 3100 South Street. Tel: 202.912.4100