Ring the Bell for Top Realtors' New Venture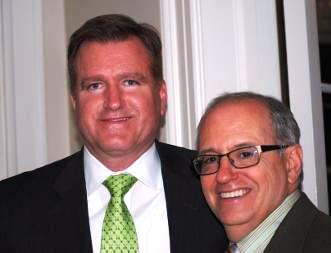 The packed house on lavish Wyoming Street on a blustery Wednesday night was a rousing celebration for Jim Bell, Trent Heminger and David B. Pollin, who have formed a new venture called Beasley Real Estate, "a real estate firm with a global reach" based in Washington, D.C.
The Kalorama party, which attracted more than 100 well-wishers, was hosted by Juleanna Glover and Christopher Reiter, known for their events that bring people together for a reason.
The reason this time was the launch party.
Bell was formerly with Washington Fine Properties. Heminger was with TTR Sotheby's International Realty. Pollin is a co-founder of The Buccini/Pollin Group.
Together, they expect -- as they have in the past – to represent properties in the upper brackets.
Bell told The Georgetown Dish that they have three properties already listed in Georgetown. (www.BeasleyRE.com) 202.957.2272.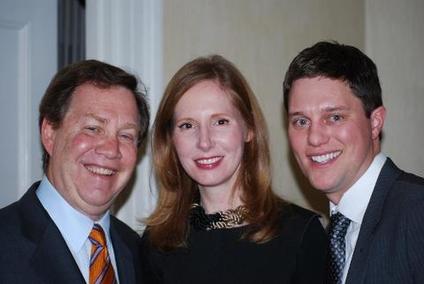 And, one didn't have to look far from the party to see that 2107 Wyoming Avenue NW, a gorgeous Beaux Arts style mansion, is one of Beasley's for-sale properties.
Who is Beasley? The firm is named after Bell's grandfather.
"Beasley Real Estate evolved out of years of reflection on creating a different kind of real estate for clients, one that focuses on a 'client first, brand second' model," said Bell, managing partner of the new firm. "No other firm operates using this model."
Heminger said, "We are confident that our firm and our approach will produce the best financial results for our buyers and sellers."