'Richard the Third' – Violent but Riveting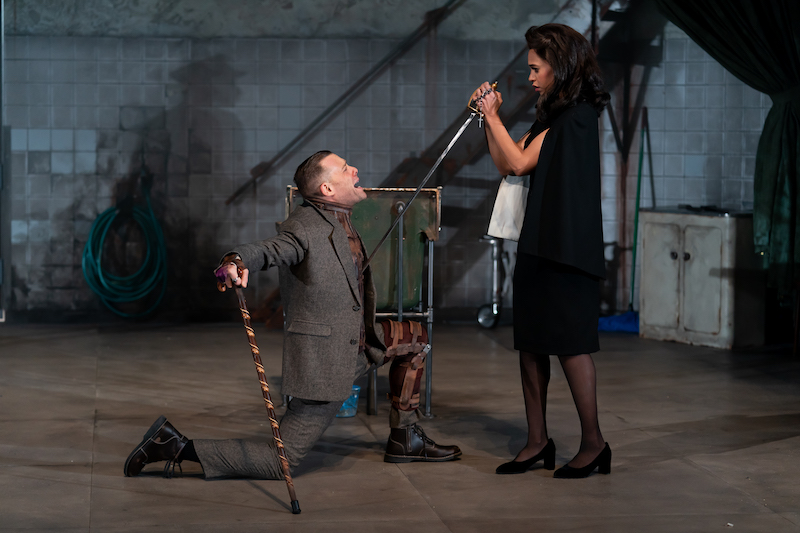 Richard the Third is a violent play. After his hit production of King Charles III, David Muse returns to the Shakespeare Theatre Company to direct Richard the Third, a mesmerizing chronicle of the megalomaniac's rampage to the throne. According to David "It's about a heartless man, a con artist, a man obsessed with winning and power, a misogynist, a spinner of news and misinformation, a man who thrives by beating others, a man who uses and discards people. It's about how a country responds to a leader like this. We watch people negotiate with their own mortality, align themselves with power and resist secretly if at all."
Actually after seeing the play one leaves the theater thinking there is something vaguely familiar to the premise. Then you realize we are going through something similar today in the United States with Donald Trump. While at the moment he may not be personally ordering the killings they are happening and he is a lying, misogynistic and despicable man. It felt so incredibly appropriate the person to finally take down Richard in this production is played by the talented Evelyn Spahr cast as the Earl of Richmond. Surely David had this in mind when he cast her. In the play the Earl is crowned the first Tudor King, Henry the VII. Just dreaming, but maybe not, wouldn't it be great if a woman took down Trump to become the first female President?
David Muse is a brilliant director and he brings out the best in his actors. Matthew Rauch commands the stage as Richard, Duke of Gloucester. He is appropriately venal and yet you laugh at some of his antics even while being appalled at all the people he needs to have killed on his way to becoming Richard the Third. He even convinces the Lady Anne of Neville the talented Cara Ricketts, who hates him, to finally marry him only to have her killed.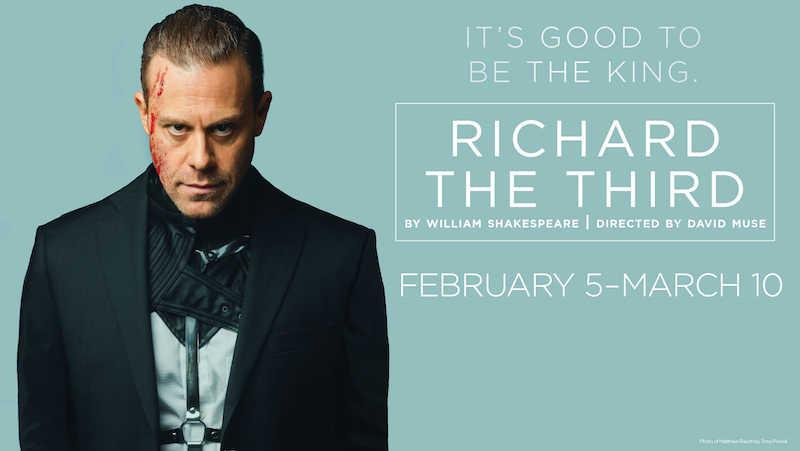 The entire play takes place on one stark set designed by Debra Booth. It looks like a dungeon room in the castle conveniently located near the ovens making it easier to cremate the bodies and to gas those Richard orders killed including the two young children of King Edward IV, David Bishins, who is disposed only after Richard has managed to have his own brother, George the Duke of Clarence, Cody Nickell, knocked off first by being stabbed and dumped in a barrel of water.
I can't mention them all, there are twenty-eight in the cast, but all are uniformly good. Some who stand out are Lizan Mitchell as Margaret of Anjou, Christopher Michael McFarland as the Duke of Buckingham, Derrick Lee Weeden as Lord Hastings, and the two murderers David Ryan Smith and Matthew Aldwin McGee. Movement Director Steph Paul, Music and sound designer Lindsay Jones and Fight Choreographer Robb Hunter have all done a great job lending excitement to the evening.
It is not a play I would bring children to but if you are not averse to seeing some violence and want to see some exciting Shakespeare with brilliant acting I would urge you to go. Richard the Third will be at the Sidney Harman Hall through March 10th.
*/