Revolutionary War Tent Revealed at Tudor Place April 29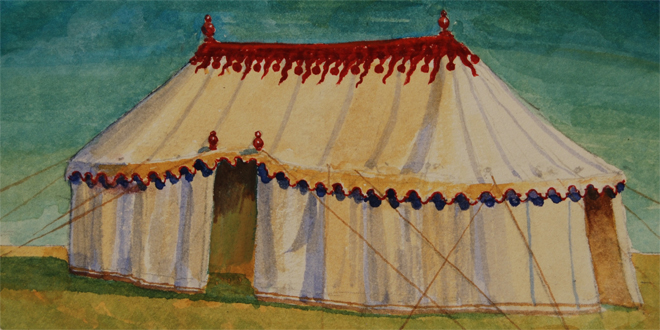 Stop by Tudor Place for Tudor Nights and see a sneak peek of Washington's Revolutionary War Tent on April 29 from 6:30 - 8:30 pm.
Long before the White House, George Washington's "Oval Office" was a humble camp tent on the battlefields of the Revolutionary War. As part of the Tudor Place Bicentennial, we will welcome a beautiful reproduction of this historic structure to the South Lawn. At Tudor Nights, enjoy an exclusive sneak peek at the tent before its one-day public exhibition. Sip cocktails and enjoy hors d'oeuvres on the grounds while seeing up close how America's future President slept, ate, and strategized with staff at critical moments of the war.
Presented in conjunction with the Museum of the American Revolution, which will open in spring 2017 with the original tent on display for the public. Tickets are free for Members or $20 for Non-Members.
This event is for ages 21+. In addition to tent and artifact viewing, admission includes hearty appetizers, soft drinks, two bar beverages and signature cocktail. To purchase tickets, click here.
Tudor Place is located at 1644 31st Street in Georgetown.