Returning to Marvin Gaye's old stomping grounds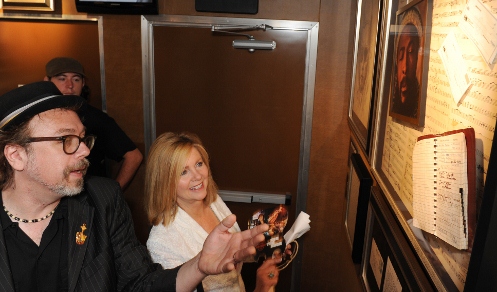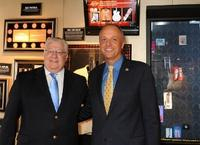 Hard Rock Cafe memorabilia from the world's greatest musicians drew D.C. fans to Capitol Hill Thursday to inspect the iconic work of the likes of D.C.-born Marvin Gaye, Janis Joplin, Elvis Presley, Michael Jackson, John Lennon, Jimi Hendrix and others in a special rig touring the United States.
"Awesome, this is amazing and great. I love it," said Tennessee Rep. Marsha Blackburn (R), chair of the Congressional Songwriters Caucus, who took a short stroll to the touring big rig in a brief break from what's happening in the House on the debt ceiling, as did another music fan Rep. Ted Deutch (D-FL).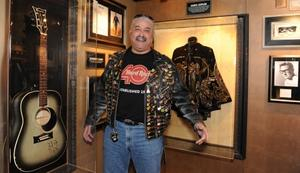 Rocker Paul Miller, of D.C.'s Hard Rock Cafe, as part of the entourage, showed off his black leather jacket decorated with hundreds of tiny guitar pins collected from the chain's famous cafes located around the world.
One of the hits of the exhibition was original memorabilia from one of the District of Columbia's own—Rock and Roll Hall of Famer singer/songwriter Marvin Gaye -- "The Prince of Soul," who attended Cardozo High School. On display was Gaye's hand-written address and memorandum book.
The Hard Rock International 40th Anniversary Memorabilia Tour was on a one-day, open-to-the-public stop at the foot of Capitol Hill – all done with the support from Broadcast Music Inc. (BMI) -- and is headed to Baltimore and then to towns down South.