The Resolution Solution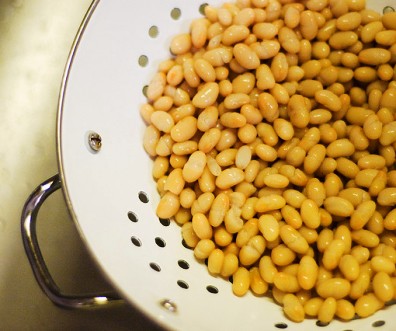 Has your New Year's resolve snapped, crackled, and fizzled already?
Hear Katherine Tallmadge Wednesday, January 18th on WAMU Kojo Nnamdi Show ... The new year is a valuable opportunity to change your life. Don't let it slip away. Analyze your achievements, your bumps in the road, and last year's people and places to purposefully decide what you'd like to do more of… or less of… in 2012
THE RESOLUTION SOLUTION:
HOW TO MAKE YOUR RESOLUTIONS SUCCESSFUL
"Forty to 50 percent of American adults will make New Year's resolutions for self improvement. Scientific research indicates you are ten times more likely to change by making a New Year's resolution compared to non-resolvers with the identical goals and comparable motivation to change," says John C. Norcross, PhD, Professor of Psychology, University of Scranton and coauthor of "Changing for Good."
Dr. Norcross recommends the following strategies, based on studies tracking successful New Year's resolvers, and their differences with unsuccessful resolvers. Interestingly, the following strategies are also detailed in her book, "Diet Simple,":
* Make realistic, attainable goals. Perfectionistic goals set you up for failure. Don't expect to change overnight, and even plan imperfections in your program,
*Develop a specific action plan. In Diet Simple, my readers fill out a "Personal Goal Worksheet," and I've been told it's made a huge difference. You may create something similar based on your own goals,
* Establish genuine confidence that you can keep the resolution despite the occasional slip. Confidence is a potent predictor of who succeeds in the new year!
* Publicly declare your resolution. Public commitments are generally more successful than private decisions,
* Track your progress by recording or charting. Studies show self-monitoring with, for instance, a food record, one of the most important behaviors correlated with successful change,
* Reward your successes Rewards should help, not hurt, your progress… sexy lingerie? A massage? A kiss from your spouse? A simple pat on the back will do also (ie, I say to myself: Good girl, Katherine, for getting up at 6 am to start the day with a walk!),
* Arrange your environment to help, rather than hinder, you. Limit exposure to high-risk situations and create reminders for your resolutions,
* Expect occasional slips in your resolutions. Studies of successful weight loss maintainers show they experience just as many stressors and slips as weight relapsers; no one's perfect after all (sorry to disillusion you)! The maintainers pick them self up, dust themselves off, and start all over again!
* Cultivate social support. Successful weight loss maintainers are more likely to cultivate support from friends, loved ones, or professionals. It does take a village!
The Battle of the Bulge is Won at the Margins. Sweeping Dietary Overhauls are Impractical and Don't Work Over Time.
Shrewd, Small, Concrete Changes Which Can be Easily Incorporated into Your Daily Routine Lead to Success!
For more information, contact Katherine Talmadge.