Residents press for help against GU students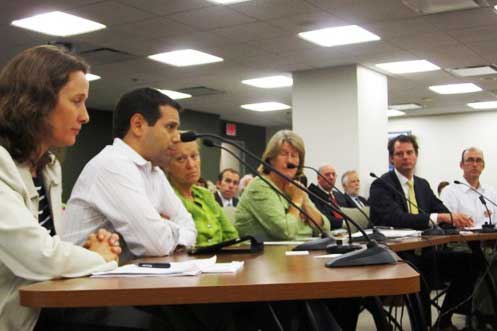 Residents of West Georgetown and Burleith have a problem with Georgetown University students who rent group homes in their neighborhoods – noise, garbage, drinking, vandalism and worse -- and on Monday witness after witness asked the D.C. Zoning Commission, which is considering GU's 10-year campus plan, for help.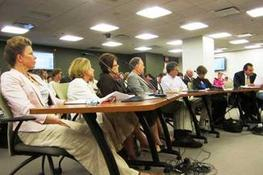 Among the more graphic examples of student-related behavior described by more almost 30 long-term and new residents were incidents of rats jumping out of trash cans, a synchronized peeing contest, being hit in the head by a beer can and constant loud noise and sleepless nights. "Give us back our neighborhood," said one homeowner. "I am angry, frustrated and saddened," said another.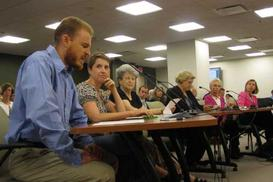 The witnesses pointed to the lack of meaningful action by GU personnel to control and punish students who misbehave. "We've tried our best to reach out to GU [and] they're very polite, very sympathetic" but nothing happens. "We've had meetings [they've] promised everything…and it never goes anywhere. It's a big waste of time."
Among the ideas put forth by the residents were for GU to expand into satellite campuses, like the law school near Union Station, and for the Commission to require 100% undergraduate on campus housing by 2016, as recommended by the D.C. Office of Planning. There was also a request from chair Anthony Hood for ideas for meaningful enforcement measures to control bad student behavior.
The next step, after post-hearing submissions, is a to-be-announced decision meeting.