Resident concerns delay hotel reopening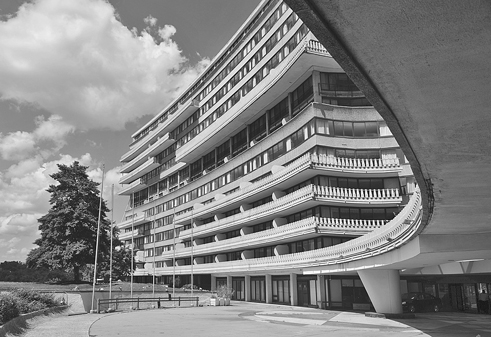 By Brady Holt Current Staff Writer
Opposition from some Watergate residents may further delay or even derail efforts to reopen a luxury hotel at the complex, a representative of the hotel owner warned last week.
Two of the complex's three housing cooperatives — Watergate South and Watergate East — already support Euro Capital Properties' plan to renovate the vacant hotel's interior to add rooms and amenities, while leaving the building's exterior largely untouched.
But the third co-op, despite backing the basic idea behind the hotel renovations, has yet to follow suit. Although representatives of the board of Watergate West won't specify their objections publicly, residents appear concerned about construction impacts and patrons' noise.
The boards of directors for the other two co-ops don't share Watergate West's objections, and they agreed to recommend that the D.C. Zoning Commission consider the plans "minor," which would let Euro Capital get approval without a full public hearing process. A hearing would delay the project six to nine months while awaiting a slot on the zoning panel's calendar, Euro Capital principal Jacques Cohen said at last Wednesday's Foggy Bottom/West End advisory neighborhood commission meeting.
More than four months of negotiations with Watergate residents have already pushed the $70 million project beyond its target of opening in time for the January 2013 presidential inauguration, Cohen said. And he said Watergate West's requests "are not reasonable."
"The spirit has to be that we have to understand it's not going to be very easy but we want the hotel, and let's get it done," said Cohen. "I see the spirit's just not there."
Neither Cohen nor members of the Watergate West board would comment on the specific issues, citing the confidentiality of their negotiations. But in his comments to the neighborhood commission, Cohen implied that residents were seeking parking arrangements and promises for relief from construction disruption that he considered impossible.
"It's going to be a big construction," Cohen said. "We're putting in $70 million in this building. We're not going to be able to do that with ballet dancers. It is going to be noisy; it is going to annoy some of the residents for 12 months."
Acting Watergate West board president Grace Terpstra said she and her neighbors are still thinking through the renovations. "The Watergate West is the epitome of deliberation and consensus and certainly not breaking any speed records," she said, adding, "It's just a matter of putting things down in writing that would be conditions we would want to have assurances of once they're finalized."
At last week's meeting, a Watergate West board member and a resident also raised concerns about noise from hotel patrons using an exit near their building, and requested a study on traffic impacts from adding more hotel rooms.
Euro Capital hopes to increase the number of rooms from 237 to 355, which Cohen said would be necessary to make the hotel economically viable — with fewer guests, he said, it's difficult to sustain services.
The company also hopes to raise the ballroom's ceiling, improve the hotel restaurant and add an outdoor courtyard, he said. These plans have already been approved by the U.S. Commission of Fine Arts, but the D.C. Zoning Commission must sign off on an increase in rooms beyond 300. The Watergate complex was built in the 1960s as one of the city's first planned-unit developments, designed to have a mix of offices, residences and retail offerings.
Many residents and neighborhood commissioners — including Watergate West residents — applauded the basic plan to reopen the hotel and said they hope it can reverse the exodus of tenants from the Watergate's retail space.
"It makes the whole complex more viable if we can move this forward," said Julian High, speaking for the Watergate South board. "We are quite frankly frustrated with our neighbors that they haven't signed the consent letter."
Cohen said residents need to compromise for the project to move forward. "I'm building something for the future of the Watergate complex," he said. "Everybody's going to see their property values go up, everybody's going to be able to enjoy a great hotel right down the step from their apartments, but everybody is going to have to understand that it's going to be a little bit of effort for 12 months."
This article appears in the Nov. 23 issue of The Georgetown Current newspaper.