RENT: Still Powerful, Still Relevant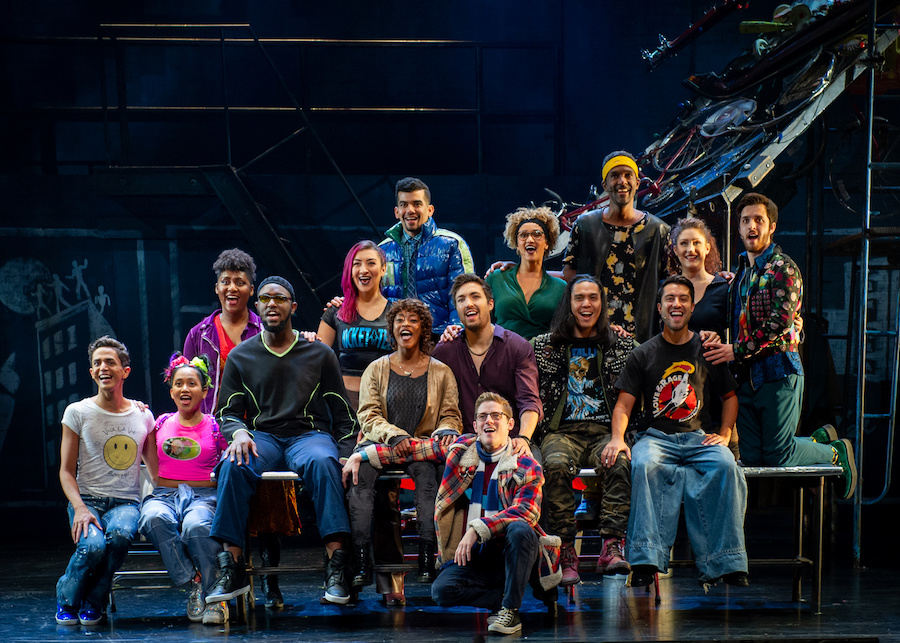 It has been over twenty years since the Pulitzer and Tony Award®-winning masterpiece RENT opened on Broadway. RENT was first seen at the New York Theatre Workshop in 1994. On January 26, 1996, RENT opened in New York City off-Broadway before moving to Broadway's Nederlander Theatre on April 29, 1996. I was lucky to have seen it in New York and many times in the ensuing years including the London production, and consider myself lucky to have seen this powerful production. It packs the same powerful punch it did when I first saw it.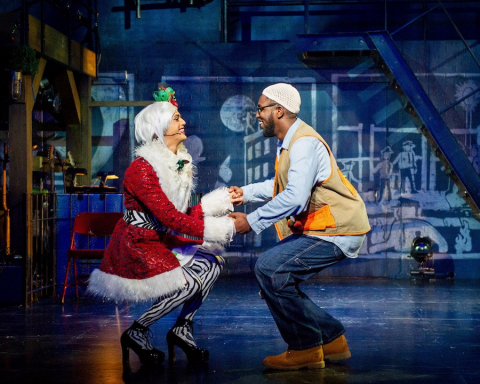 When it opened on Broadway it was hailed as brilliant and today it is still brilliant and speaks truths to so many diverse audiences around the world. RENT is based on Puccini's La Bohème and follows for one year the lives of seven young artists who are struggling to make it in New York. Together they are faced with issues that still resonate with today. They fight for acceptance as same-sex couples, face homelessness, struggle with AIDS, and making it in a society which doesn't always accept them. But despite this it is a play about hope and love. They face their struggles together as friends and through it all the love comes shining across the stage powerfully and you end up loving them all as you cry for them and laugh with them and hope for them. They remind us how important friendship is and how important it is to open oneself up to love.
This play is about the music. Classic songs like "One Song Glory", "Take Me or Leave Me", "I Should Tell You", "Light My Candle", and "Seasons of Love". All sung to perfection by this incredibly talented cast. It is impossible to single any one of them out they are all so good. Cody Jenkins as Mark Cohen, Coleman Cummings as Roger Davis, Aiyana Smash as Mimi Marquez, Shafiq Hicks as Tom Collins, Joshua Tavares as Angel Dumott Schunard, Kelsee Sweigard as Maureen Johnson, Samantha Mbolekwa as Joanne Jefferson, and Juan Luis Espinal as Benjamin Coffin III. The tour also features Zare Anguay, Rayla Garske, Lexi Greene, Ysabel Jasa, Caira Asanté Lakota, Stephen Rochet Lopez, Benjamin H. Moore, Carlina Parker, James Schoppe, Jason Tyler Smith, Kevin Stevens and Sam Van Vleet.
The production is based on the original direction by Michael Greif (Tony and Drama Desk Nominations, RENT), and re-staged by Evan Ensign. Original Broadway creatives Marlies Yearby (Choreography), Angela Wendt (Costume Design), and Tim Weil (Music Supervision and Additional Arrangements) are joined by Jonathan Spencer (Lighting Design), Keith Caggiano (Sound Design), MiRi Park (Associate Choreographer), and Matthew E. Maraffi (adapting original scenic design by Paul Clay).
*/
I would say to anyone who reads this, "Don't miss this great show". It will only be here at National Theatre through Sunday, November 17th so get your tickets now.