Renoir and Friends at the Phillips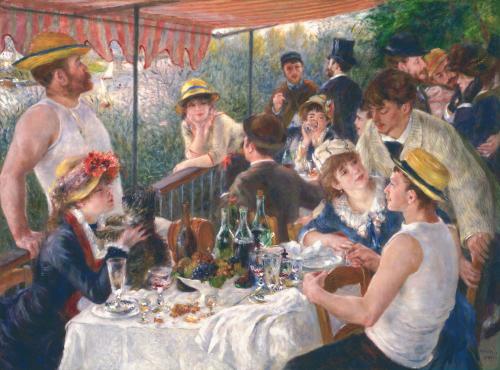 Renoir and Friends: Luncheon of the Boating Party will focus on The Phillips Collection's celebrated Luncheon of the Boating Party (1880-1881) by Pierre-Auguste Renoir and the diverse circle of friends who inspired it.
From October 7, 2017 through January 7, 2018, experience the first exhibition to focus on this singular masterwork in more than 20 years, with over 40 carefully chosen works—paintings, drawings, pastels, watercolors, and photographs from public and private collections around the world—that reveal the story of Luncheon of the Boating Party and the artists and patrons who were instrumental in its creator's success.
RELATED EVENTS
OCT 12, 2017 / FILM SCREENING
OCT 26, 2017 / EVENING FOR EDUCATORS
Teach with Luncheon of the Boating Party
NOV 2, 2017 / PHILLIPS AFTER 5
NOV 9, 2017 / LECTURE AND BOOK SIGNING
The Phillips Collection is located at 1600 21st Street NW.