Remembering Ray Browne: He Served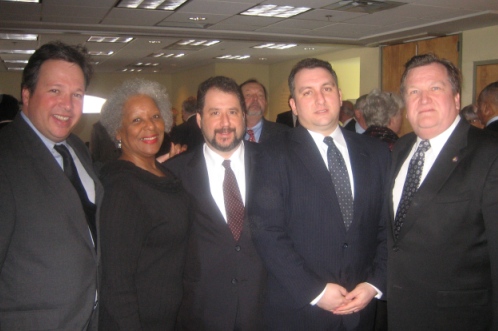 Friends and family gathered Friday at Holy Trinity Church in Georgetown to celebrate the life and good work of longtime Georgetown resident Ray Browne. Ray was known for his strong moral character, his meticulous style, his sense of public service to his neighborhood and Washington -- and his one vanity, always being tanned.
Image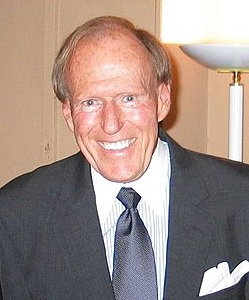 Ray was elected three times as the District's unpaid shadow representative, charged with lobbying for congressional representation. But he didn't just stay inside the Beltway. At his own expense, he traveled the country to generate support for representation. His long service in this sometimes thankless role led Congresswoman Eleanor Holmes Norton to remark that "Ray couldn't have done his research before he ran for this non-paying job." She was joined by the current shadow delegation, Senators Paul Strauss and Michael Brown and Representative Mike Panetta, as well as former Representatives Tom Bryant, John Capozzi and Charles Moreland.
Too devastated to take the lectern, no family members spoke at the funeral, but a diverse range of friends and officials described Ray's many kinds of service to his fellow man. He was an active member of Alcoholics Anonymous, having struggled for many years with the addiction, then becoming a sponsor to help others. His fellow AA members said he was always available to help them.
Other friends and supporters added to Ray's memory. Nelson Rimensnyder decried The Washington Post's seeming disinterest in the shadow delegation despite Browne's excellent
Image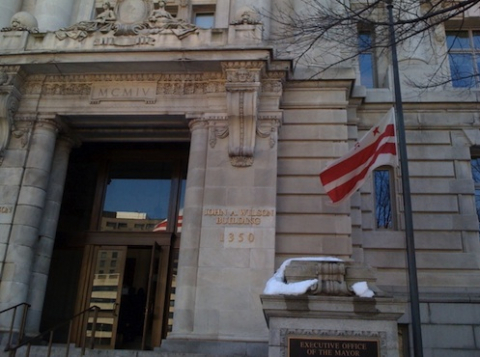 service. District activist Sam Gough described Ray's top priorities: God, family and the District of Columbia. A representative of Mayor Adrian Fenty brought the flag that was flown at half-mast at the District Building following Ray's death Feb. 13 (photo by Mike Panetta).
A native Washingtonian, Ray graduated from Osbourn High School in Manassas after his family relocated to northern Virginia. Later, he ran track at the University of Maryland. He worked as a general agent for the Aetna insurance company in the Piedmont before starting his own insurance comopany. Ray also served as an Advisory Neighborhood Commissioner in Georgetown, a mediator for the D.C. Superior Court, and as vice chairman of the board of directors of the Hurt Home for severely emotionally disturbed youths. He was on the Mayor's Commission on Alcoholism and the District's drug strategy team.
Ray was nothing if not a gentle but straight talker. When former Mayor Marion Barry sought a comeback seat on the D.C. Council in 1990, Ray called on Barry to withdraw from the campaign to focus on his drug-abuse recovery. Ray also was one of the few politicians brave enough to criticize Rep. Norton at times for her handling of the campaign in Congress for full representation. But because of his work with Norton and Rep. Tom Davis, the House passed a D.C. voting rights bill in 2007, which failed in the Senate. He was 71.