Relax, Georgetown!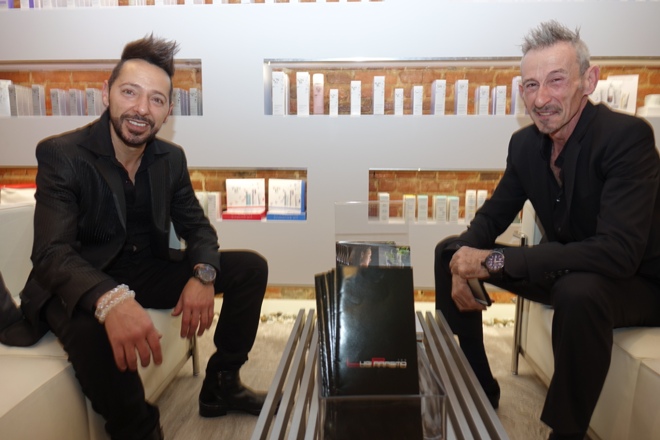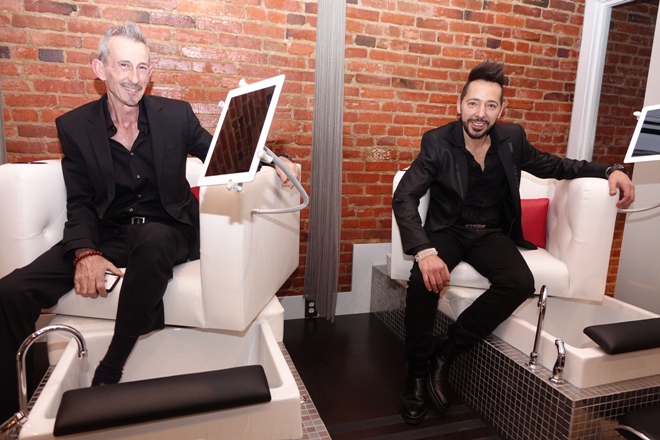 With customer service the hallmark of Luigi Parasmo and his stellar team of hair stylists, we couldn't help but be thrilled when we heard about his new 2,000 square-foot spa opening on the salon's second floor. The Georgetown Dish had a sneak peek Monday evening.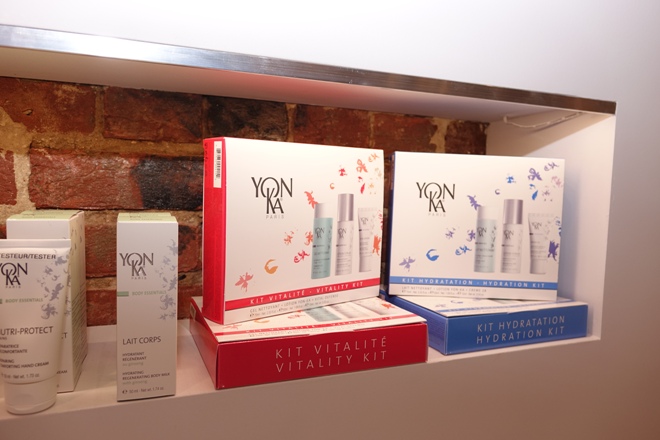 A one-stop shopping experience for anyone seeking hair, skin and body treatments, Luigi Parasmo now offers the entire package. "Relax, Georgetown," says Parasmo, as he invites us to tour his new spa. As co-owner Javier Calvo explains, "Our clients will feel complete here." An escape from the hustle and bustle of the city, this urban retreat is immaculate, chic and serence.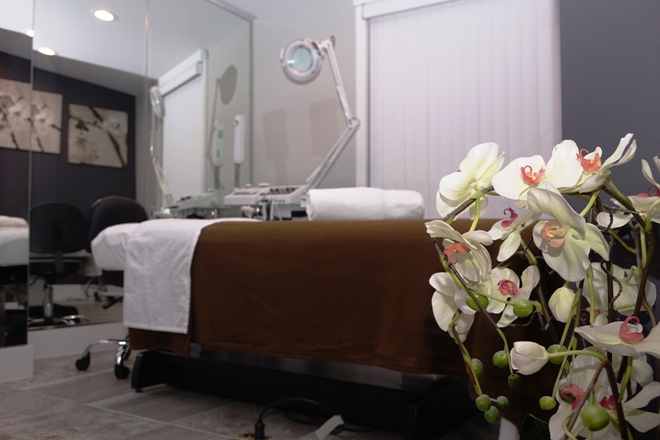 Services at the spa include skin, body and nail treatments, ranging from holistic oxygen therapy, acne-specific remedies and a spa menu geared specifically towards men. Equipped with state-of-the-art, cutting edge technology, beauty savants will peruse websites, emails and beyond with embedded iPads at each of the three pedicure stations. Two manicure bars equipped with four highly trained manicurists will allow spa-goers to rub elbows with DC's elite while getting pampered.Co-owners Luigi Parasmo and Javier Calvo hired new specialists - master aestheticians, nail technicians and massage therapists - to join their team at the spa. Three treatment rooms play home to facial and massage services with Luigi Parasmo Salon's experienced estheticians. The facial menu includes express, oxygen and microdermabrasion treatments. \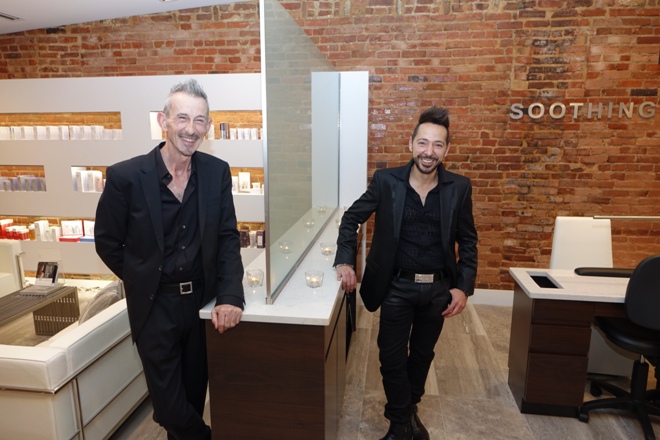 "I think everyone who steps in to my chair has an inner beauty, and I like to discover that beauty. To me, the word beautiful is not what's in society's fashion magazines - beauty can be a busy working woman, a mother, a daughter, my friend. Beautiful is anything that is feminine and related to a woman's world. Looks should always be personalized according to a person's features, the face, skin tone and lifestyle. I look for the individual beauty in all the clients of Luigi Parasmo Salon. My goal is to help my clients find that inner wow- factor," says Parasmo.
The spa uses Yon-Ka Paris products, also available for purchase.
Luigi Parasmo Salon and Spa is located at 1510 Wisconsin Avenue in Georgetown. Tel: 202.333.2244