Rehoboth Beach is More than a Summer Resort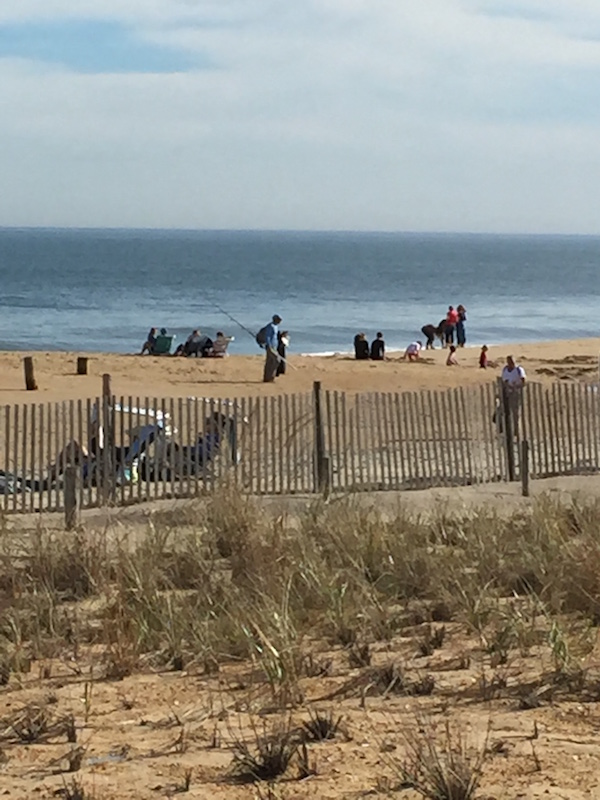 It is generally agreed the summer season in Rehoboth Beach officially ends on Labor Day. The kids are back in school and most people are back at work. But if you think Rehoboth Beach is closed until next Memorial Day you have another thing coming. There is always something happening at the Beach. On September 15th a new Mayor will be sworn in for the first time in twenty-seven years and Paul Kuhns' election bodes well for the beach.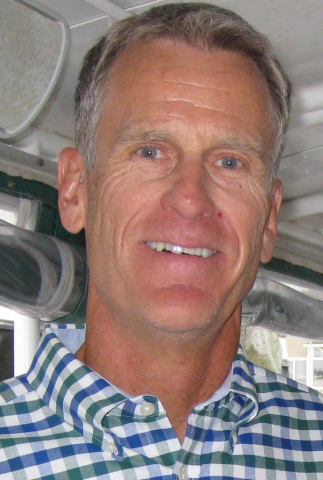 Rehoboth is a great destination all through the fall and winter. It's a great place to spend Thanksgiving, Christmas and New Years. Yes January, February and March can be a little slow but even then many good restaurants are open and it can be a great time to shop at the 133 outlet stores on Rte. 1, tax free, and without the summer traffic. In addition after September 17th, you no longer have to feed the meters in downtown Rehoboth till next Memorial Day.
The fall is replete with special events at the beach. The first is the Rehoboth Beach Jazz Festival which will be bigger than ever. It runs from October 12-15th and takes place at different venues throughout the Rehoboth Beach area. This year they are celebrating over a quarter century of smooth jazz! Friday night hopefully at the reopened Rehoboth Beach Convention Center, Saturday afternoon at the Rehoboth Beach Bandstand, a Jazz Fest Fashion Show and much more! Four days packed with amazing jazz performances. All your favorite restaurants, or the ones that will become your favorites, will have jazz performers entertaining.
Then on Sunday of Jazz Festival make plans to join in the fun at the CAMP Rehoboth Block Party. Block Party 3 will be held on the second block of Baltimore Avenue, from 12-4 pm on October 15th. Crowds estimated at well over a thousand filled the block last year, with dozens of local restaurants, caterers, businesses, non-profits, and other organizations participating. This is a great event for all and promises to be even bigger this year. Bring the kids, they will have a great time.
Then mark your calendar and come back to enjoy the Rehoboth Sea Witch Festival for Halloween October 27-29th and follow that up with the Rehoboth Beach Independent Film Festival (RBIFF) which this year runs from November 2-12th. RBIFF is the oldest and largest event of its kind in the State of Delaware. 2017 is its 20th year, and the award winning festival has developed into a mid-Atlantic fall destination event for film enthusiasts from more than fifteen states. The nine+ day event is held every November and offers a wide variety of American and international features, documentaries, and short films. It is presented by the Rehoboth Beach Film Society, a 501(c) (3) nonprofit arts organization which also provides a broad scope of independent film screenings, mini-Festivals, and theme-oriented film series throughout the year. In March, 2016 the Film Society opened the Cinema Art Theater, a brand-new theater with 104 tiered and staggered seats and professional projection and sound equipment.
Because there are many more full-time residents, and more and more visitors continue to come and enjoy the beach throughout the year many of the great restaurants and bars which once closed after the summer season now stay open all year. While a few fun places, mainly outdoor venues like the great Aqua Bar and Grille, and the Iguana Grille close for the winter season after Halloween, others like the Purple Parrot on Rehoboth Avenue, with its good food and reasonable prices, and the Coffee Mill in the mews between Rehoboth and Baltimore Avenues, are open. Funland closes in the off-season but the one mile boardwalk is open for strolling and biking and you can take your dog for a run on the beach.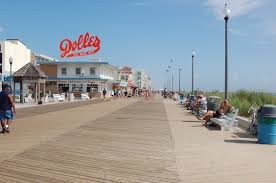 Many good restaurants serve Thanksgiving dinner and Rehoboth starts its holiday season celebrations with a fun Christmas tree lighting at the bandstand the Friday of Thanksgiving weekend. It is a great small-town celebration, children singing Christmas carols, with a huge diverse crowd of visitors and full-time residents celebrating together.
For the past twenty-five years I have spent the week between Christmas and New Years at the beach. Rehoboth Avenue is festooned with lights and many good restaurants including the Blue Moon and Eden are open and have New Year's Eve celebrations. This year there is the new La Fable restaurant on Baltimore Avenue, now one of my favorite places to eat, which will also be open through the holidays. Remember for many of the better restaurants, even in what some call off-season, you still need reservations. There are also the more casual dining spots including a great new addition on Rehoboth Avenue, Dogfish Head Brews and Eats, expanding Rehoboth's own brew pub. Another favorite is Café Azafran on the first block of Baltimore Avenue.
Part of the fun of planning to be at the beach during the holidays is never knowing much in advance what the weather will be. One year on New Year's Day we walked in the snow on the beach; then the next year we headed to the boardwalk in shorts and t-shirts.
So as you make plans for fall and the holidays don't forget to include Rehoboth Beach. You will be missing out on a lot of fun if you don't.