Redevelopment of Georgetown's West Heating Plant
Historic heating plant to become luxury condominiums.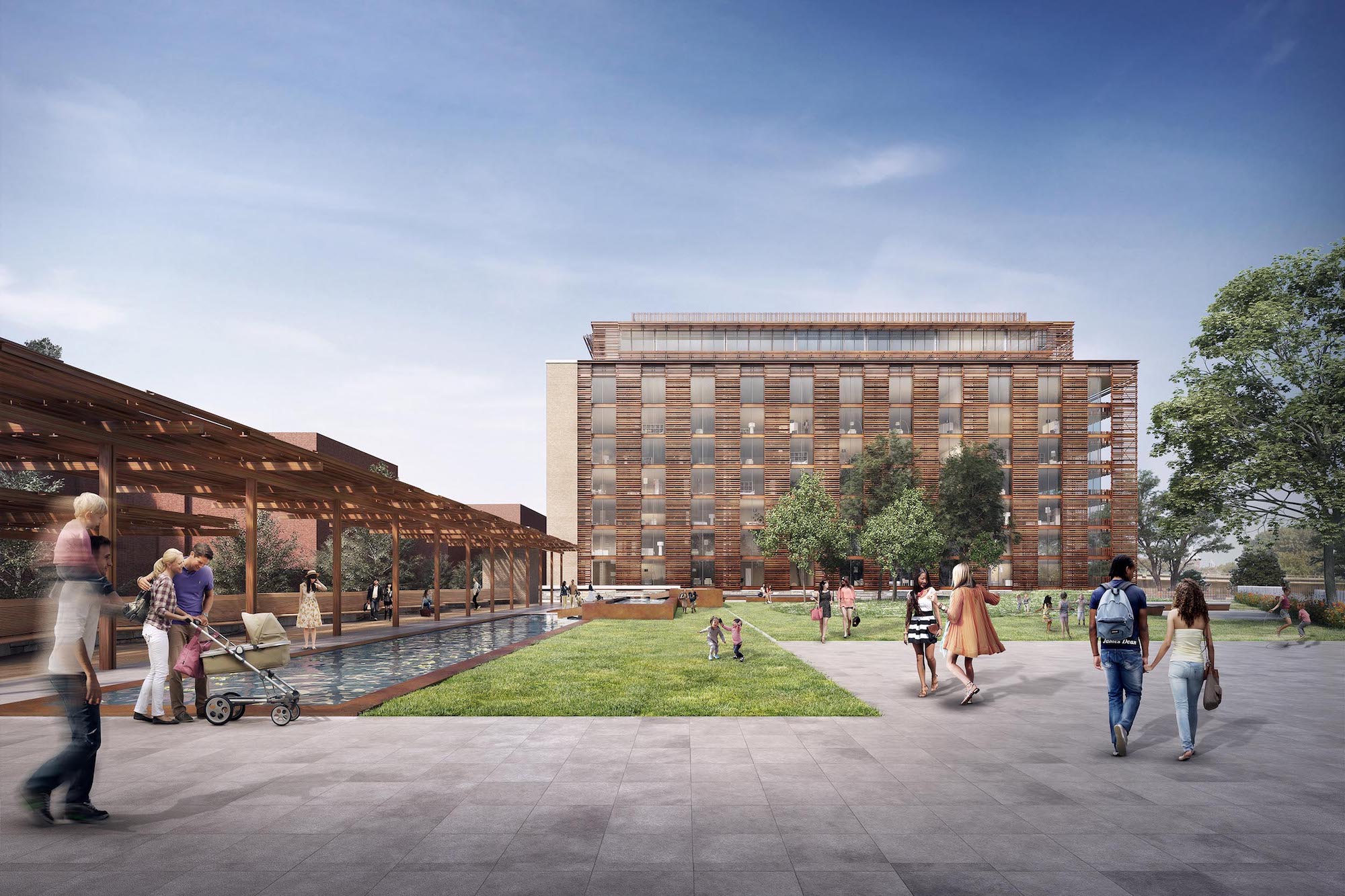 Adjaye Associates are starting work on the 10-story West Heating Plant at 1051-1055 29th Street in Georgetown.
Originally known as the West Central Heating Plant, the building was designed by William Dewey Foster in 1940 and funded by Congress. The project's purpose was to supplement the supply of steam heat to federal buildings to support a New Deal construction campaign.
In 2014, the General Services Administration sold the property at public auction. The building was conveyed with a covenant that requires that any redevelopment of the property comply with the Secretary of Interior Standards for Rehabilitation.
The new 70-unit luxury condominium complex is a major redevelopment of the 1940's decommissioned steam-heat facility. 
The firm's design celebrates the industrial heritage of the purpose-built structure, integrating preserved features with dynamic new elements directly inspired by technology and machinery of the existing plant. The street-facing brick façade has been retained as one of the most recognizable elements of the original building.
Amenities include a pool, library, bar and wine cellar, and common rooms. 
A new public access lobby features floor-to-ceiling windows that frame a 100-foot airshaft exposing the original brick, against a unique water feature designed to celebrate the rich history of the site.
Across the rest of the building, a new metal façade features operable shutters, which reference the heating plant's mechanized components. Taking their cue from the existing building's art deco louvered windows, these new metal louvers create a blend between opacity and transparency while optimizing the building's sun shading performance. 
The east-facing predominately glass facade with expansive balconies offers views of the Watergate and the Kennedy Center. 
The project also establishes a new one-acre park that unifies and significantly expands the neighborhood's public realm, with links to Georgetown Waterfront Park and Rock Creek Park. 
The green space spans the covered parking area and is formed as a monument to the historic C&O Canal waterfront, which will be unlocked and shared as an event space for residents and the neighboring Four Seasons hotel. 
A specially crafted steel bridge spans the entire site, unifying the park and the new residential building.