Red, Wine & You Fireworks Cruise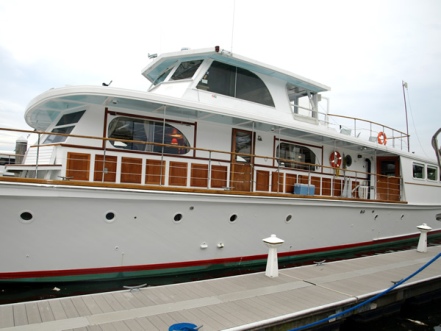 Enjoy an evening of fun aboard the 85-foot yacht, Finished Business this Saturday, July 7th. The three-hour cruise leaves at 8:00 pm from Washington Marina.
Included on the cruise is Mediterranean and Spanish cuisine, wines, beer and champagne.
Docking in Old Town, Alexandria in time for a fireworks extravaganza at 9:30pm, the party will continue on to National Harbor and then return back to the Waterfront Washington Marina by 11:00 pm.
For more information and reservations, contact Kevin Sherratt to 571.451.5330