Recycling Day at The Washington Harbour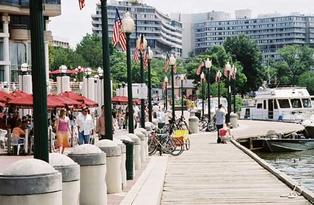 This Friday, April 13th, The Washington Harbour is having a recycling event in honor of Earth Day. From 11:00 am until 2:00 pm, patrons can bring their old documents, electronics, and bicycles for recycling and re-use to The Washington Harbour at 3050 K Street in Georgetown.
The event is free (boat tour excepted) and presented for awareness of 'green' options for safe disposal of items that can be put to good use rather than put into a landfill, as well as modes of transportation.
Read more here.