Record High Prices for Two D.C. Luxury Condos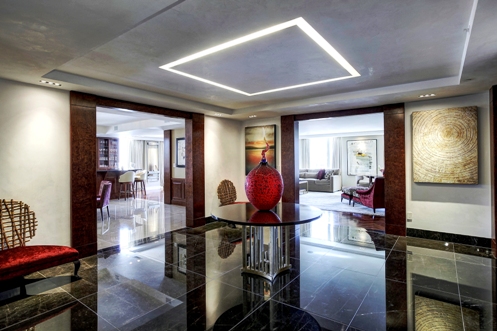 The Presidential Penthouse at The Residences at The Ritz-Carlton in Washington, D.C.'s exclusive West End, sold for $5.5 million dollars, a record for any off-water apartment in Washington, D.C. The elegant residence of 5,664 square feet includes five bedrooms, six full baths, marble floors, custom mahogany paneling, three balconies, and a butler's pantry leading to a separate service entrance for catering, room service and other hotel amenities.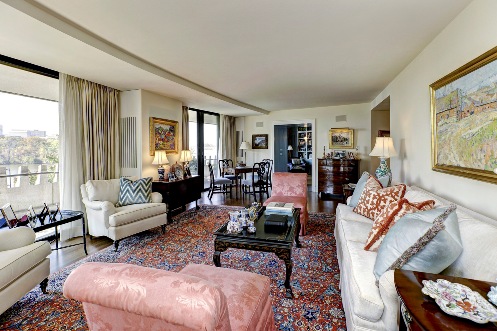 The condominium was listed and sold by the Washington Fine Properties (WFP) team of Ellen Morrell, Matt McCormick and Ben Roth. Mr. Roth stated, "This was a very unique property for Washington, as there are very few condominiums of that size, completely renovated with high-end custom finishes."
At the world-renowned Watergate complex, located on the banks of the Potomac River, WFP sold a luxuriously renovated apartment for $3.1 million dollars, a record sale price in the Watergate's history.
The architectural firm of Outerbridge Horsey Associates reconfigured and redesigned two and one-half apartments into one unique and magnificent residence, considered by many to be Washington, D.C.'s finest apartment.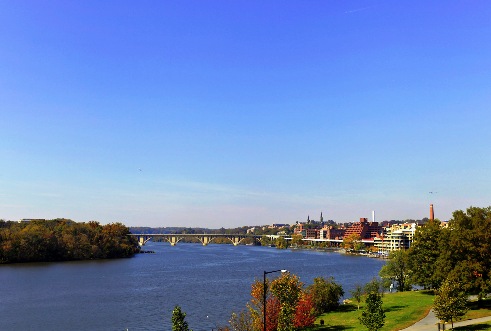 The details include custom oak and walnut inlay floors, marble flooring, a custom kitchen, custom cabinetry and paneling, balcony garden design and Waterworks baths. This unit includes three bedrooms, a spacious living room, a dining room that seats 10, and a library and kitchen with a family room. All living spaces have access to the curved balcony garden that wraps around the residence with the finest views of Washington's skyline. Susie Gordon Maguire represented the seller. "It was a privilege to market a property where every detail exceeded expectations. Washington, D.C. has rarely seen a property so exquisite and well designed," said Ms. Maguire.