Real Points of Light: Rove, Brazile Dance; Legend Sings; Jarrett Reveals July Event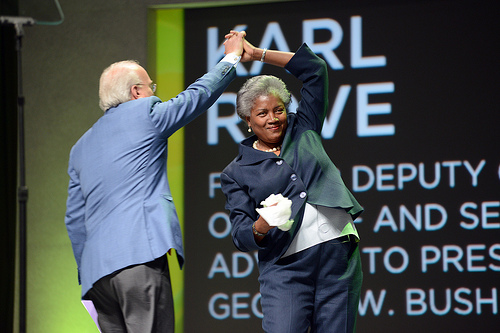 Just after Valerie Jarrett made a surprise announcement that President Obama and First Lady Michelle Obama will host a special White House event in honor of the Points of Light awards in July, there was another surprise, this time a shocker: Karl Rove and Donna Brazile did a nonpartisan swing dance together on stage.
The scene was at the DC convention center where Points of Light held its 4-day Conference on Volunteering and Service attended by several thousand registrants.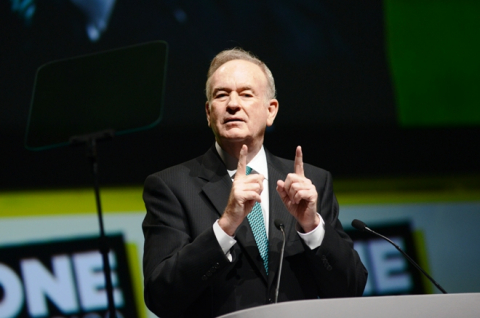 Also at the conference Friday, New Jersey Gov. Chris Christie delved into the criticism heaped upon him from some quarters about the grateful way he greeted President Obama in the aftermath of Hurricane Sandy last year shortly before the election.
"What do you expect me to do when the president showed up? Do you want me to wear my Romney sweat shirt?" he said he told friends.
"When people come to help, no one asks if they are Democrats or Republicans," he said. But he acknowledged ..."there are some who will see politics in everything....I think people who engage in partisan politics in times like that don't understand why they were put in office in the first place," said Christie.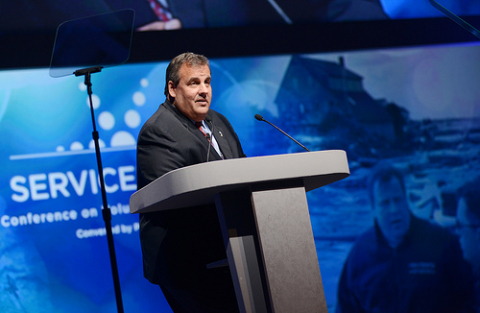 "It never crossed my mind to act any other way...my people were in crisis. When you see a 20-foot wave in front of you," there are no Republicans or Democrats.
Speaking from the stage on Wednesday, Jarrett, senior advisor to President Obama, said the event at the White House will be held on Monday, July 15. The POL awards are presented to individuals who embody the spirit of helping others through voluntary service and commitment. The White House event will honor a POL winner, yet unnamed, who will be number 5,000 in the history of the organization.
In 1989 President George H.W. Bush's inaugural address invoked the visions of a "thousand points of light" and invited the nation to take action through service to their fellow citizens. Points of Light, with Michelle Nunn as CEO, is now the world's leading volunteer service organization.
To a person, Wednesday's conference speakers gave remarks which underscored that regardless of political parties, people do come together to volunteer for the good of others. "Service unites the most unlikely pairs," laughed Jarrett, referring to other conference speakers, Bill O'Reilly, host of "The O'Reilly Factor" on Fox News and Democratic political strategist Donna Brazile.
O'Reilly reiterated that when it comes to volunteerism, there is no red or blue divides -- a term used to describe political affiliations. Among other endeavors, O'Reilly is involved with the Wounded Warrior Project, which assists men and women who have been injured in wars, and Fisher House Foundation which donates "comfort homes" to military families who must travel to get medical treatment.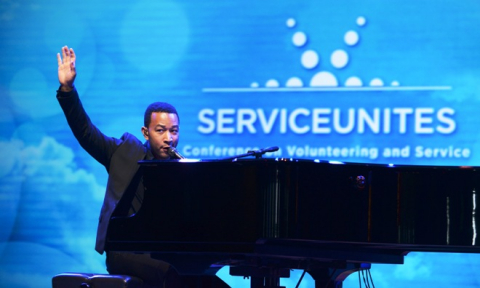 As if giving action to Jarrett's words, Brazile and Karl Rove, senior advisor to President George W. Bush and a Fox News analyst, did an impromptu swing dance on stage before joining in a panel with Obama political strategist David Plouffe, who underscored that whether in politics or deeds of good will, volunteers like to be appreciated and thanked for their actions.
Neil Bush, chair of the Points of Light's board of directors and son of George H.W. Bush, noted that all governments are being stretched thin, and so "as governments give less, we need to do more."
He also amused the audience by relating an earlier encounter with a man he ran into at a conference hotel.
"You look awfully like a Bush," the man remarked.
I've heard that before," Bush replied.
"Oh," the man said: "That must really piss you off."
On Thursday, singer John Legend entertained conference goers at a supper.