Ready or Not, Here Comes Hillary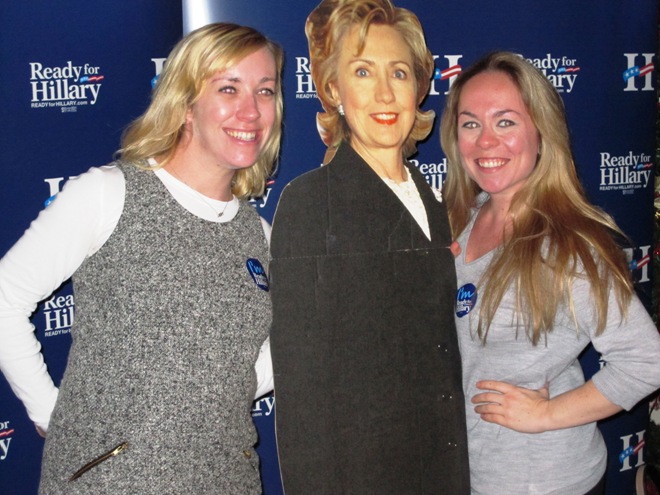 Thursday night, the Ready for Hillary PAC made its D.C. debut. Over 400 mostly young people including a large number of women gathered at Look, a new restaurant and lounge at 1909 K Street, NW to add their voices to the chorus of those asking Hillary Rodham Clinton to run for President.
It was an impressive crowd with lots of excitement. I ease-dropped on some of the conversations around the room and it was clear that there was a passion that I haven't seen in a long time for a political candidate. It was different from the conversations around President Obama's candidacy when he ran. At that time people talked about their excitement and how he generated hope for a better future but there wasn't a long record they could talk about.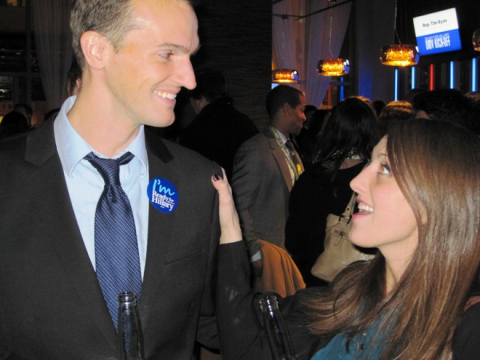 Here people actually talked about what Hillary had accomplished. They talked about her work for women and children and some spoke about her experience as Secretary of State. It was actually a phenomenon of when they grew up and when they first heard about Hillary as to the topic of their conversations. A couple of very impressive looking older women were chatting about Hillary's work for the Children's Defense Fund with Marion Wright Edelman and I am sure others in the room had no idea what they were talking about.
But that is what this passion for Hillary Rodham Clinton is all about. She is so many things to so many people. She is the first chance for a woman to break the final glass ceiling. She is arguably the most well prepared person to ever run for President. Clearly her eight years as First Lady and the knowledge she got from that experience about where the real levers of power that a President has can't be matched by anyone else. But then her legal background; her work revising the education system in Arkansas; her work as a congressional staffer and then United States Senator; and finally her years as Secretary of State make up a career unmatched in breadth and scope.
There was the talk of competency and the steadfastness that Hillary would bring to the Presidency. She has never wavered from her core principles and what she believes is right. Not everyone has agreed with her and today there are those that say she isn't progressive enough. But they are talking about the woman who stood in China in 1995 at the Beijing Woman's Conference and criticized the government on their policy of only one child. Though not always successful she put herself in the forefront of fighting for universal healthcare and has always fought for the rights of those who don't have a voice of their own.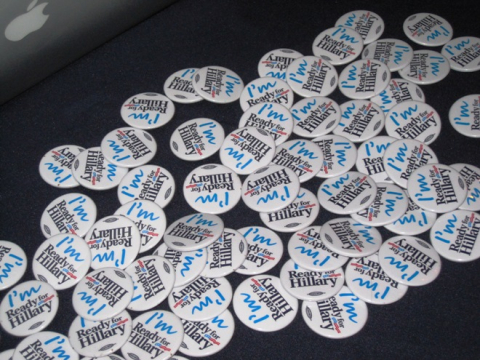 Ready for Hillary is unusual in so many ways. I am not sure if this is the wave of the future and from now on anyone who wants to run for President needs to begin four years before the election and have someone set up a field operation without an announced candidate. Or is this only a Hillary phenomenon? Time will tell.
But for now in D.C. with this event and the next one planned for Wednesday, January 15th at Town Danceboutique, from 7-9pm nearly 1,000 people will have paid the $20.16 price of admission to lend their names and contact information to Ready for Hillary. As a charter member of the I want Hillary for President group, and the only elected delegate from D.C. in 2008 supporting Hillary, I want the chance to do that again. This time if she runs Hillary will win and Hillary Rodham Clinton will be sworn in as President on January 20, 2017.
Join me at Town in January. Sign up today at www.readyforhillary.com/events/outdc.