Calendar
|
January 20, 2022
|
The REACH Winter Lanterns
Celebrating the Year of the Tiger, a free outdoor display of stunning lanterns all crafted by Chinese artisans.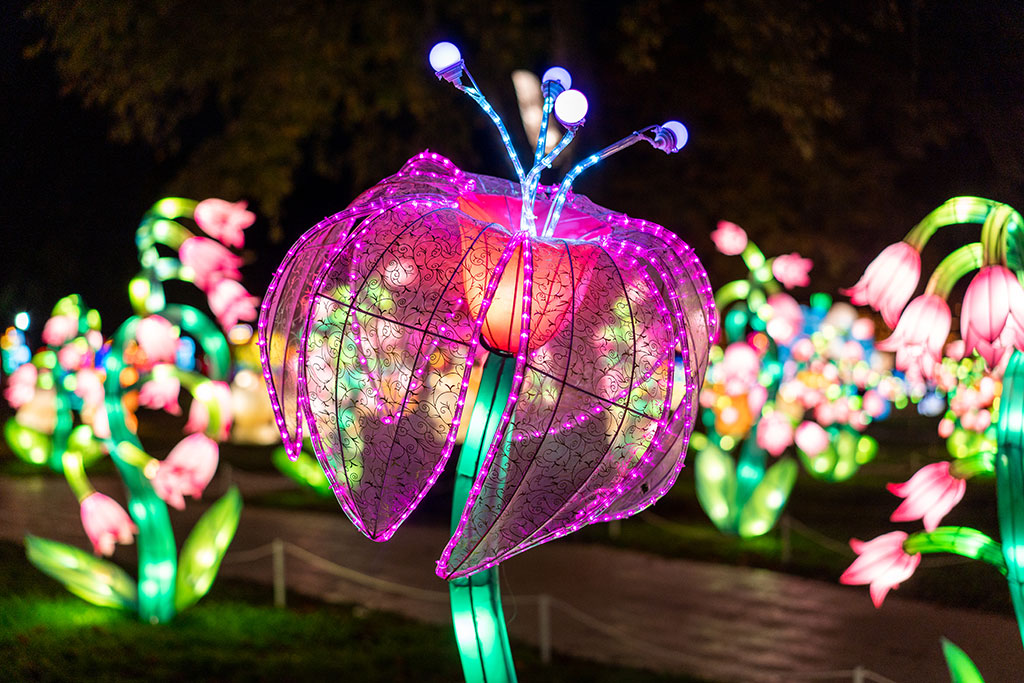 In celebration of the Lunar New Year, the REACH glows again with the return of the stunning Winter Lanterns.
From January 27 through February 6, 2022, visitors can stroll through approximately 100 lanterns made up of 10,000 colored LED lights, all crafted by Chinese artisans. 
Explore luminescent fields of playful pandas, butterflies and flowers, frogs and flamingos, sea creatures, and more. It's a special commemoration of the Year of the Tiger that is guaranteed fun for all ages.
REACH Winter Lanterns PLUS Hours: Thursdays–Saturdays, 5:30-9:30 pm; Sundays, 4:00-9:00 pm.
Monday-Wednesday, Jan. 31 & Feb. 1–2, the grounds are open for lantern viewing but food service may be limited.
The REACH is located at 2700 F Street NW.