Re-elect D.C. Attorney General Karl Racine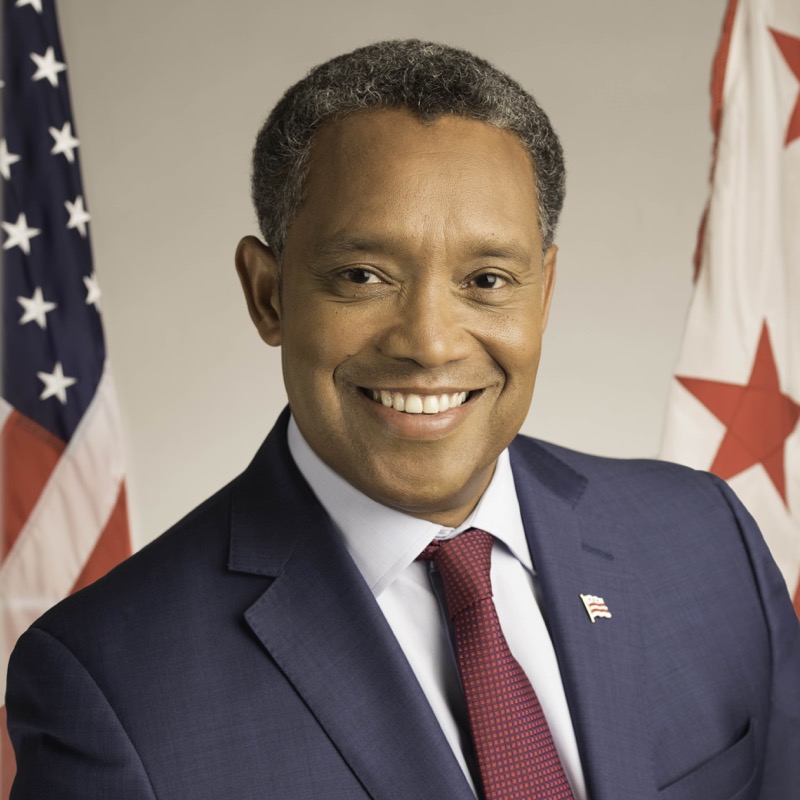 Karl Racine kicked off his reelection campaign this week. In 2014, the voters of the District of Columbia elected him as their first independent attorney general. It is now overwhelmingly clear they made the right choice. He is a lifelong District resident. He attended Murch Elementary School, Deal Junior High School, Wilson High School, and graduated from St. Johns College High School. He also played basketball in youth sports leagues across the city. Attorney General Racine has a lifelong commitment to equal justice inspired by his parents, who fled authoritarian rule in Haiti to start a new life in the United States.
Racine has done a stellar job as he built an independent Office of Attorney General (OAG) committed to promoting and defending the interests of all the people of the District. He has taken the lead in fighting for the rights of immigrants, the LGBTQ+ community, women and minorities.
According to Racine after taking office he saw a number of ways to make an initial impact and laid out three major initiatives for the office. The first was to set up the OAG as a truly independent entity. While the office clearly continues to work with the mayor and the Council, he felt it was crucial to establish the independence of the office if it was to function successfully on behalf of the residents of the District and act in the public interest.
The second initiative and one close to his heart was to reform the office's role with regard to juvenile justice. He took seriously the need to reduce recidivism when it comes to juvenile offenders and help juveniles who get into trouble to turn their lives around. One of the major things he did in this area was to set up a close working relationship with the Alternatives to Court Experience (ACE) program run by the District's Department of Human Services. Juvenile prosecutors at OAG divert appropriate youth from the justice system to ACE, where program specialists comprehensively assess each child's needs for services and support. The assessment measures each child's stress, trauma and behavioral needs. ACE coordinators use this evaluation and provide an individually tailored program of wraparound services that will help each child achieve success and avoid re-offending. These services include family and individual therapy, mentoring, tutoring, mental health treatment, recreation and school supports. ACE serves children from 8-18. ACE has a record of keeping 82 percent of participants in the program from being rearrested.
The third initiative was to set up what has become an incredibly successful Consumer Protection Office within the OAG. This office fights for economic justice for District residents focusing on issues including wage theft. Wage theft is a major issue in the District particularly for lower level employees who often find they aren't being paid appropriately for all the hours they work. The OAG has taken the initiative to print a Wage and Hour Log Book, which they hand out for free allowing employees to track their own hours. This log can then be used in any dispute with an employer over pay. The OAG also takes on tenants' rights issues. One of the major elements of this new initiative is a mediation program where consumers can call the OAG if they feel they aren't getting fair treatment or are being cheated by a store, supplier or other services' professional they are dealing with. The office will then try to work with them to mediate the dispute. To date the office has recovered more than $7 million for District consumers. D.C. residents with a consumer problem can contact the AG's office at 202-442-9828 or email them at consumerprotection@dc.gov.
As Racine continues to build out the office he has plans to set up an independent Civil Rights Unit and another unit to look specifically at environmental issues.
In the short time he has been attorney general, Racine has earned the respect of many of his peers around the nation and is an active member of the National Association of Attorneys General . He has joined or taken the lead with other AGs on some major national issues that have a direct impact on D.C. residents. He participated in the winning suit against Deutsche Bank for fraudulent behavior; the suit against for-profit college Education Management Corp. resulting in loan forgiveness for District students; and the winning suit against General Motors for defective ignition switches. He has joined with Maryland AG Brian Frosh in a suit against President Trump for violating the Emoluments Clause of the Constitution.
The voters of D.C. would be wise to elect Karl Racine to a second term.
*/
This column was first published in the Washington Blade.