Rayland Baxter at The Hamilton Live Jan. 29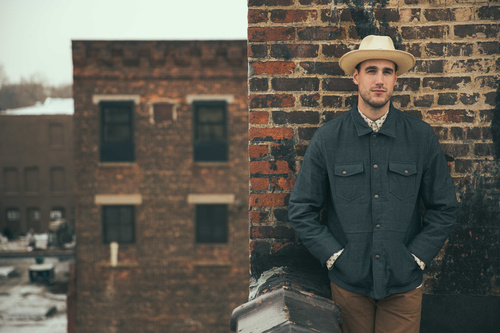 Rayland Baxter will perform at The Hamilton Live with Margaret Glaspy Friday January 29, 2016. Doors open at 7:00 pm and the show begins at 8:30 pm.
Songwriter Rayland Baxter is a dreamer, a very fine one, as a matter of fact. He is one of a misty-eyed gentlefolk seeking prosperity in a soul, in the soul. Baxter, who calls Nashville home, is a keen observer not just of a non-thing thing like the human condition, but more so an observer of how he reacts to that non-thing thing called the human condition and just how people relate to one another. He appreciates the nuances of those who fail one another, or those who mean to let each other down. He appreciates even more those who intend to be sweet, those who will remain, holding a hand warm or cold and falling into surreal rhythm together.
Imaginary Man, his second long-player, is an exquisite new exploration of the disorienting qualities of real life and what they drive us to conjure in our sleep, when we're lucky enough to get it, when we allow our days to be through. It's a mellow current of open water, touching muddy banks, carving out a sensation of desire and great hunger. People must be more. He must be more, better and kinder.
"I see people abuse the world. There's lots of evil out there, but we're given the gift of life to live on this beautiful world. We're all fucked, but we're all winning in the end," he says.
For tickets, click here.
The Hamilton is located at 600 14th Street NW.