A Rarity For Sale in Sheridan-Kalorama's Historic Neighborhood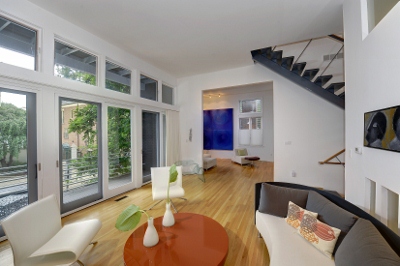 Guests should be star-struck when they step into this home – a modern dazzler with a woman's architectural touch now on the market at 2319 Bancroft Place NW. As Washingtonians know, Bancroft Place is one of the most prestigious, sought-after streets in Kalorama.
Originally built in 1978, the house is owned by internationally renowned architect Suman Sorg. In 2006, she redesigned and renovated the exterior and interior to embody a truly awe-inspiring contemporary spin on luxury.
Various architectural journals and magazines have featured its clean, modern lines.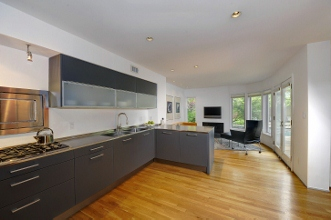 The 5,149-square-foot luxury home, recently listed by Beasley Real Estate, has five bedroom, four full baths, a kitchen fit for a chef, a family room, a spacious library, a living area with a fireplace and floor-to-ceiling stone surround, glass doors leading to a terrace, and access to an attached garage. The master suite level includes a large bedroom with pivoting wall/door, a walk-in closet, and a light-filled master bath.
The listing price is $3.29 million.
The main level entrance opens to a reception area large enough for guests to gather -- a practice popular in D.C. because people who aspire to network want to see who's coming through the door.
For outdoor occasions, the house has professionally landscaped rear gardens, flagstone patio, a covered rear terrace, and custom lighting.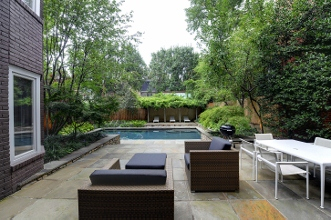 What more could you ask for? An in-ground swimming pool, you say. That's there, too.
Sorg, chief architect at Sorg Architects, attended the School of Planning and Architecture in India and received her bachelor's degree in architecture from Howard University. She studied design and historic preservation at Cornell University.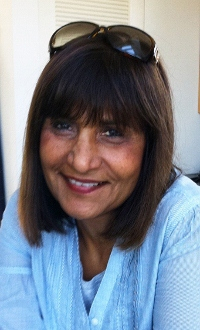 For a digital tour, go to Beasley Real Estate.